ClaretandHugh reported exclusively yesterday that the Hammers have a minimum price tag of £80 million on Declan Rice and are very much in the  "unwilling sellers" category.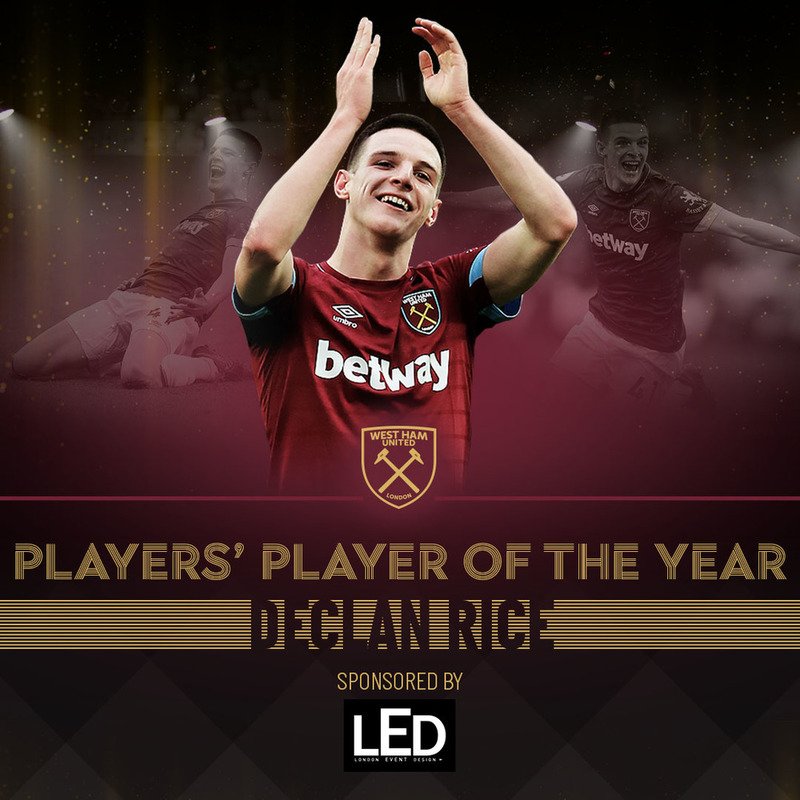 O Sadly, there are clubs that can afford that price 
O The more things change, the more they stay the same…
O He'll be off whatever the price. It's not about money, it's about trophies and titles.
O If he's not for sale, why put a price tag on him? And especially one a lot of clubs could afford and will pay…. If you've got to put a price tag on him, but also dissuade clubs from coming calling make it £250 mil.
O Don't disregard the pay hike he'd get. Isn't he on something like £30k per week? He would earn over £150k per week if he moved. His best pal Mount plays for Chelski. He'll be on his move soon.
O Putting a price tag on Rice shows the zero ambition of the club, rather than building a side around the best talent we have produced since Lampard, Carrick and Cole.
O What do Chelsea need him for – they've already got Kante, Jorginho, Kovacic, Loftus-Cheek and Billy Gilmour who would be in direct competition for the Defensive Midfielder berth plus Reece James who can play there too (and he's very impressive!)