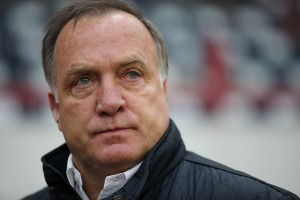 Disappointed Sunderland boss Dick Advocaat was bitterly disappointed at the defeat but believes signs are good for the future.
He said: "We deserved more. Especially the way they scored the goal. We did not expect they would score, the game was equal and there were not a lot of chances. We had the first chance in the first half with Jermain Defoe.
"With his quality, that was a 100 per cent chance. He had to at least hit the goal. We can take that with us into the next game because if you work hard you get the results too. I have still seen some things we need to improve, and some players are coming back. So for me it is positive.
"We have to win that game (Newcastle). With our home fans, if they stand behind us, like they did today because they appreciated what we did, we will make it very difficult for Newcastle. This game has given us the tools.
"I am happy with the effort, we had a discussion about that – how to show our fans what we can do, and if you work you get results. It is hard to play against West Ham with long balls, but we didn't give a way of lot chances.
They are a good side, with some good players, and we had also some opportunities to score and I did not expect them to score in the 88th minute, that was really disappointing. Today we deserved the result as well."