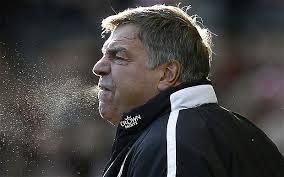 Sam Allardyce – speaking on Sky Sports – said: "Today was all about getting the win, and we got that.
The way we have let leads slip here easily, the 1-0 was a fantastic victory for us, because it was a difficult game.
"We eventually changed the shape and put more pressure on Sunderland and that finally paid off. I looked at things at half-time and thought we needed more support to Diafra Sakho.
"Carlton Cole has scored two or three from the bench this year, so I felt that when a chance does come along we will score.
"It eventually fell to Diafra Skaho, our leading scorer, who was disappointed not to have scored a couple of chances with his head today. A clean sheet – a rarity for us – so we got both ends right today."