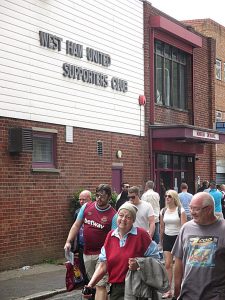 The ongoing saga between old members of West Ham United Supporters' Club at Castle Street, East Ham and new members at Stour Space, Hackney Wick continued over the weekend.
The members of the 70-year institution are locked in a battle over the assets of the club which include two flats in Green street. Older members want to either re-open the loss-making Castle street clubhouse or split the assets of the club between around 50 members with over eight years of continuous membership while new members want to re-invest in a new long-term lease close to Stratford.
At the end of March, a Special General Meeting arranged at the Boleyn Pub was called off with the executive committee questioning whether the newer WHUSC members from Stour Space were eligible to vote in a move to dissolve the club.
Stour Space nearly didn't open for members on Saturday after the beer order was trapped at Castle Street with the executive committee ordering the locks to be changed. Volunteers from new members and campaign group went to a cash and carry to get an alternative beer order to ensure the club opened on a matchday.
Members opposed to the dissolution of the seventy-year-old Supporters club have created a new committee chaired by Paul Richman with the recently dismissed treasury Debbie Hoffman also joining the committee.
Members of the WHUSC can join the new campaign club for free at  https://sosc2018.com/