By Dave Jones
West Ham don't have the best of records when it comes to bringing in new recruits.
Savio Nsereko, Andre Ayew, Jose Fonte, Kieran Dyer… the list of expensive flops goes on.
That being said, there have been one or two smart and successful purchases that have lit up the Boleyn Ground and the London Stadium. Let's take a look at West Ham's best transfers of the Premier League era.
Manuel Lanzini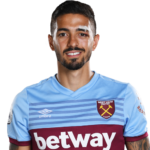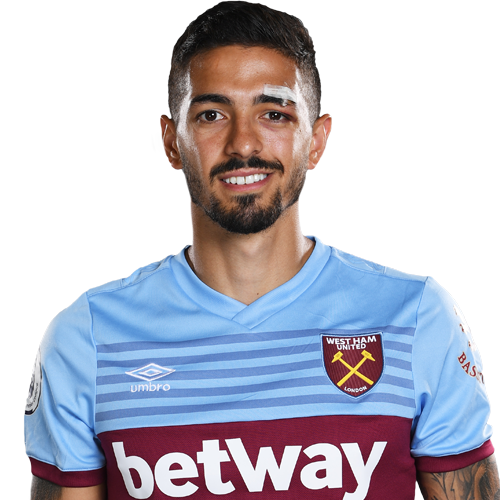 Undoubtedly one of West Ham's most naturally talented players of recent years, Lanzini was practically unknown when he first joined on loan from Abu Dhabi side Al Jazira in 2015. The diminutive Argentine had an instant impact, though, scoring three minutes into his debut and going on to bag six goals in 24 league games during his first season. The highlight was a goal and an assist against Liverpool which helped the Hammers secure their first win at Anfield since 1963.
Lanzini's move was made permanent the following summer for around £10m. Looking back, this seems like a steal considering his clear talent and impressive first season. Since then, Lanzini has appeared in 72 league matches for West Ham, netting 14 goals and providing 9 assists. 
Unfortunately, his progress has been held back by injury in recent seasons. The most notable setback was a cruciate ligament rupture which saw him withdraw from Argentina's 2018 World Cup squad and miss over half of the 2018/19 season. Lanzini  is entering his prime at 26 years old, so there should be plenty more to come from this exciting playmaker.
Dimitri Payet
Yes, it ended badly, but hear me out. The mercurial Frenchman only spent two years at West Ham, but during his short time he thrilled Hammers fans like very few others have. Skills, flair, goals – Payet had it all. Arriving from Marseille for a £10.7m fee in 2015, the Frenchman made an instant impact in the Premier League, providing a free kick assist in a 2-0 opening day win over Arsenal. That set the tone for things to come, and Payet would go on to establish himself as one of the Premier League's most dangerous set piece takers.
Payet was so good in his first season that he picked up the Player of the Year gong at the London Football Awards and was nominated for the PFA Players' Player of the Year. Unfortunately the following season was a different story, as he went on strike in January in a bid to force a move back to Marseille, much to the frustrations of Hammers fans. 
Payet eventually got his way, heading back to France in a £25m deal. It ended badly, but during his time in England, Payet produced the stunning displays that are too rarely seen by West Ham fans. Plus, the club made around £15m profit by selling him back – not bad considering he was 30 at the time.
Scott Parker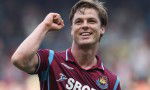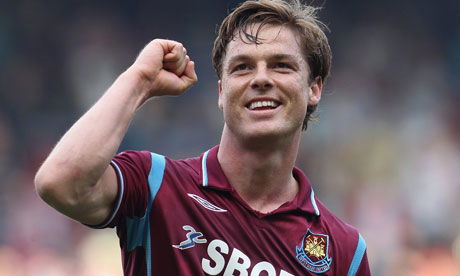 Signed from Newcastle United in 2007 for £7m, Parker established himself as one of the Premier League's top midfielders during his time at West Ham. Having avoided relegation on the last day of the 06/07 season, the then-England international was bought in to add much-needed steel to the midfield. Parker's first season was disrupted by injuries, but he would go strength to strength over the course of the next few seasons, being voted the Hammer of the Year in 2009 after helping the club to a respectable ninth place finish. 
2010 saw West Ham finish a disappointing 17th, but Parker was crucial to the club's survival. He scored the winning goal in a crucial 3-2 win over Wigan Athletic and won Hammer of the Year for a second time – the first player to retain the award since Julian Dicks in 1997. West Ham couldn't repeat the feat the next season and were relegated in 2011, but Parker's form was so outstanding that he was named FWA Footballer of the Year. He then left for Tottenham Hotspur for a £5.5m fee in order to keep his place in the England team.
Carlos Tevez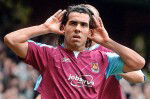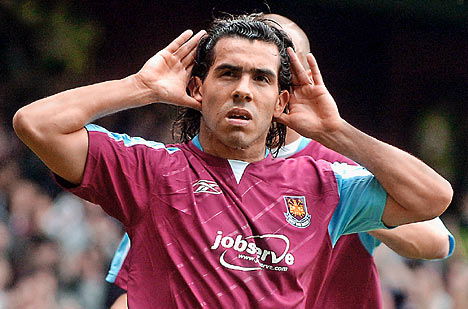 In one sense, the Tevez transfer was an absolute disaster. The Hammers shocked the sporting world when they bought in the forward and teammate, Javier Mascherano, from Corinthians in one of the most controversial transfers of all time. It turned out the two Argentines were actually owned by third parties MSI and Global Soccer Agencies, a revelation that opened a whole can of worms.
Tevez stayed at West Ham for a season before Manchester United made a £20m bid. West Ham claimed Tevez was contracted until 2010, but Kia Joorabchian, Tevez's representative, issued a High Court writ demanding West Ham release Tevez in accordance with the contract between the parties. Eventually, West Ham received just £2m from MSI in exchange for releasing him.
While it was a complete legal and financial mess, the Tevez signing proved to be a masterstroke on the sporting side. The striker struggled at first but eventually settled and began to find form in the second half of the season. The famous moment came on the final day, when, needing a win to stay up, Tevez scored a free kick against Manchester United at Old Trafford to ensure a 1-0 victory. Relegated Sheffield United later sued the Hammers once the details of Tevez's move came out, but the Argentine will forever be remembered for almost single-handedly preserving the club's top flight status for a few more years.
Paolo Di Canio
Who else? West Ham's greatest player of the Premier League era, Di Canio was signed from Sheffield Wednesday for £1.5m in January 1999 and went on to become a bona fide club legend. The then-31-year-old was seen as somewhat of a risk, having not played for several months after an 11 match ban for pushing referee Paul Alcock while at Wednesday. However, it didn't take long for the maverick Italian to win the hearts of West Ham fans. Di Canio had an instant impact and helped the Hammers place 5th in the 1998-99 season, their highest Premier League finish.
His form was even better the next term, scoring 16 league goals and picking up the Hammer of the Year award. All in all, Di Canio scored 47 league goals in 118 league games during his three and a half seasons at the club, including a famous volley against Wimbledon that was voted the Premiership's goal of the decade in 2009. Known as much for his fiery personality as his flair and goals, the former Lazio, Juve and Milan man lit up the Boleyn Ground like no other. Di Canio eventually departed to Charlton following West Ham's relegation in 2003 – a year and a half after rejecting a transfer to Manchester United – legend status firmly intact.
So there we have it: West Ham's top transfers of the Premier League era. Hammers fans will be hoping that the club's most recent big money signings, such as Sebastian Haller and Pablo Fornals, will be able to replicate the success of the players on this list. They've certainly got 
fans dreaming of a high finish – Betway have West Ham at 11/10 to make the top half this season.