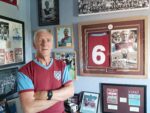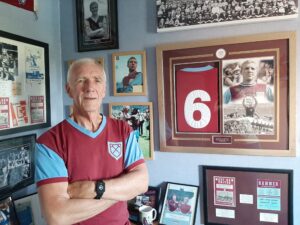 By CandH's top blogger Allen Cummings
There has been a lot of comment – and a fair deal of criticism – following last night's narrow defeat against Manchester United at Old Trafford.
There are clearly differing views on the approach to the game – the make-up of the team – and the overall performance.
But one thing I believe we can all agree on is that getting Jesse Lingard signed up on a permanent deal in the summer is a top priority!
Lingard has had a massive influence on the team since his arrival. Last night his unavailability had a massive influence on the final outcome.
At the whistle all that separated the two teams was an unfortunate own goal. Ironically scored by a player, Craig Dawson, who has also been a massive influence of the team in recent weeks – not only regularly putting in outstanding performances in defence, but chipping in with vitally important goals as well.
His goal at Old Trafford was again the deciding factor – but sadly for us it came at the wrong end of the pitch.
Lingard has been a breath of fresh air  – his link-up play between defence and attack has been impressive. His support alongside and around Michail Antonio has been exceptional.
He adds so much to our play, and Sunday night was a prime example of how much we miss him. David Moyes always knew Jesse would be unavailable, he wasn't expecting to be without Pablo Fornals as well.
Pablo might not have claimed the spotlight in the way Lingard has, but his contribution in recent weeks has been equally important. To be without both was a sledgehammer blow!
Two weeks ago Moyes went to the Etihad to face Manchester City and likewise set up to be solid at the back against the best attacking team in the league.
We lost that game as well, but the post-match comments couldn't have been a greater contrast. Everyone agreeing we deserved a draw. The big difference last night was in personnel – the strategy was right, the make-up of the team wasn't, for the reasons given.
United are second in the league for obvious reasons. Their game is built on swift counter-attacking. Ole Gunnar Solskjaer has also been criticised for setting up negatively in certain games.
Most recently at Chelsea where they got a 0-0 draw and a valuable point. But Ole will point to how effective his game-plans have been – perfectly illustrated last week with a 2-0 snatch-and-grab victory over City.
If we had gone gung-ho at United it would have played right into their hands. I don't believe those who claim they would have been happier with a three or four goal defeat because of that.
We were missing two key players who would have best severed a more attack-minded approach – so Moyes felt the need to adapt.
The criticism has been why not play Manuel Lanzini and Said Benrahma from the start? It's true they gave us a lift when they came on, but neither has shown themselves to be as effective as Lingard and Fornals.
It was a gamble Moyes chose not to take. He admitted his disappointment after the game, particularly with our inability to hold on to the ball, or pass it as crisply and effectively as we have been. That wasn't his fault – that's the players' responsibility.
We lost a battle at Old Trafford – not the war! Ironically the north London rivals we love to hate, on the crest of a wave and back to being 'world beaters', came crashing down yesterday.
By the time we kicked off the knives were out again for Jose Mourinho. That's football! Our next opponents are Arsenal, the team that beat the spuds.
With Lingard back, and hopefully a fit again Fornals, why shouldn't it be all smiles again in the West Ham camp. The players won't have lost confidence in the manager, neither should we.