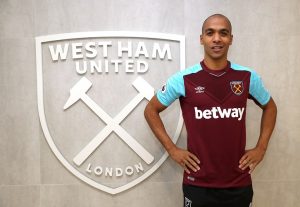 Visit most forums and you will hear the complaints about signing loan players with many believing it's either a cop out or the behaviour of cheapskate owners.
It's very easy to understand the cynicism but there's also very good reasons for doing loans at this time of the year – it gives you the chance to assess a player before splashing fortunes on him.
Remember Zaza!
There is of course a downside in that should a loanee prove an enormous success then other Premier League clubs could  be after him in the summer.
Personally I would always prefer there to be an option to buy but there are snags to overcome – notably the player himself may not want it included in the deal. Thankfully, and this is how it can work in reverse, witness Joe Hart.
All of that is a long winded way of bringing us to Mario who last night showed against Palace that David Moyes can be forgiven his hesitation over players until he is certain of their abilities.
The boy looks a diamond in the making and one who , if he remains at the club, can possibly provide serious competition to Manu Lanzini for that midfield spot unless Moysie finds room for them both.
He could also give the owners a watershed moment with the fans in the summer should he prove that type of hit of which he looks more than capable.
Bearing in mind he arrived two days ago and hasn't trained with the squad it was a pretty astonishing performance.
The asking price is £38 million and if he is what he appears he may be then he will need to be bought and smash the record signing thing by a distance.
Nothing else will do!
COYI