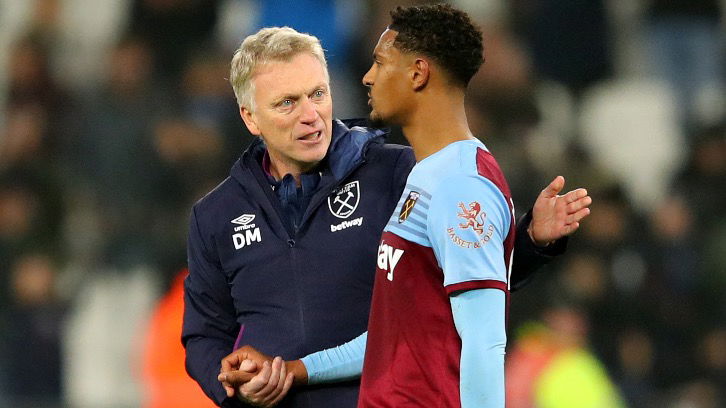 by Sean Whetstone
Sebastian Haller has been accused of being lazy, disinterested, unmotivated or even a sulky Frenchman by some.
Everyone is entitled to their own opinion but are the accusations fair to the £45m record club signing?
There is no doubt he thrived at Frankfurt so where has it gone wrong at West Ham?
Haller is not Michail Antonio – a player of pace and power. Instead  he is an intelligent striker who times his runs and takes up instinctive goal scoring positions. It is not correct to say he has no movement.
The Frenchman needs a run of games to build his confidence and score some goals. He remains West Ham's top scorer this season with five goals albeit four of them coming from the League Cup games.
One of the major problems is the lack of service given Haller whilst the current formation doesn't suit his either.  Haller was most successful with his strike partner Luka Kovic who moved to Real Madrid for £55m.  It could be argued his move to Spain has been just as bad since his separation from his strike partner.
Now there is talk could loan Kovic to get the old gang back together in January.
I don't think a good striker becomes bad overnight and I think Haller needs our backing not criticism to allow him time to come good.
It won't help his confidence if fans are are on his back on social media, at least supporters are not in stadiums booing him.
It is no-one's interest to throw £45m of investment down the drain so we must find a way to make this work.