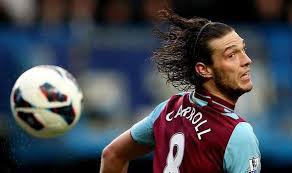 West Ham are having to pick up the entire medical bill for Andy Carroll's various injuries.
It is almost impossible to take out insurance policies covering injuries to footballers and that has left the Hammers picking up the pieces.
Indeed the club are re-building Carroll's career after spending fortunes at the start of last season and this on his plantar fascia injury and now long term ankle problem.
The rehab sessions in Belgium last year cost a small fortune on top of expert specialist advice.
And this season he again had top advice before going under the knife for the ankle injury which is believed to go back to 2009.
A top Hammers source told us: " There is no insurance cover available for situations such as Carroll has been involved in – the expense is all down to the club."
"It's all a bit of a nightmare. The big thing is the zero return on his £85k a week wages.
"Treatments/flights to USA are buttons in comparison – say about £50k. His treatment last year as he was in a clinic for months was£200k."