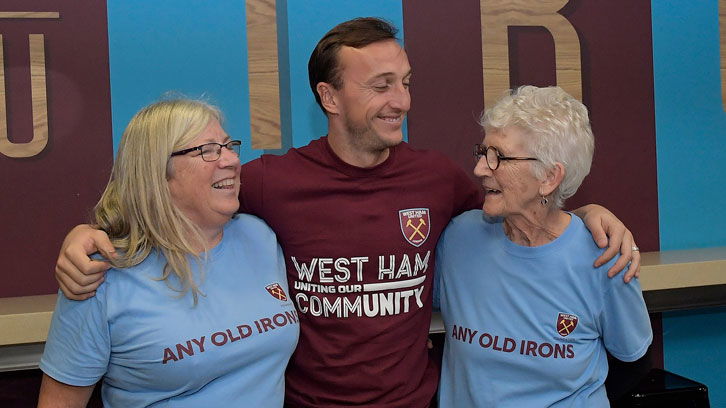 This blog from a long term website forum member calling himself Good Old Daze sums up perfectly the whole Nobes debate and reflects mine and the thoughts of many others  I'm sure quite brilliantly.
If we had a blog of the year competition this would be the winner by many miles!
Is anyone saying Mark Noble hasn't been a very good player for us over the years? No.
Is anyone saying he's not a loyal servant of the club? No.
Is anyone saying he shouldn't be involved in the club in the future? No.
Is anyone saying he's not still a very good influence on the first team squad? No.
Is anyone saying Mark's not a great bloke? No.
Is anyone saying he's a like-for-like replacement for Declan Rice? Of course not.
Is anyone saying he's not got the pace for the Premiership anymore? Yes.
Is anyone saying he can't influence top-level games like he used to? Yes.
Did he have his best Premiership game of the season against Wolves? Yes.
But is that because his standard in other games has been well below par? Yes.
Is that my opinion? Yes.
Is everyone entitled to their own opinion about this? Yes.
Should we be respectful of the opinions of others? Yes.
Have we got options other than Noble? Yes if we're creative or give youth a chance.
Do I love Mark Noble and what he stands for? Yes.
Do I want to see him start the next match? No.
Is David Moyes going to start him again in Rice's absence? Yes.
Will I support Moyes and Noble if this happens? Of course – 100%.
Are there other areas of the team that are concerning? Definitely, but that's another question …
Perfect – absolutely perfect!
And I apologise for my cheap comments on a great man in his rating – we all have regrets about things said at times!
Thanks Daze!