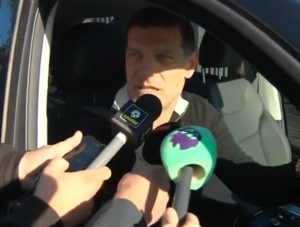 West Ham will pay out around £3 million in compensation to Slaven Bilic and his backroom staff after dismissing them from the club today.
With just under a year left on their contracts the club have acted in a manner that is entirely uncharacteristic given their usual loyalty to bosses.
If the axe is going to fall it usually does so at the end of each season but such are the acute issues inside the club the pair decided they had to break from their usual policy.
The sacking and arrival of a new management team will cost the club around £6 million with David Moyes agreeing to a deal which will see him take charge until the end of the season.
There is a break clause in the deal which will allow the club or him to walk away at the end of the term although an option for a further 18 months is available should both sides want it.
He has also been offered funds for the January window after the club made contact with the Scot immediately following the against Liverpool.