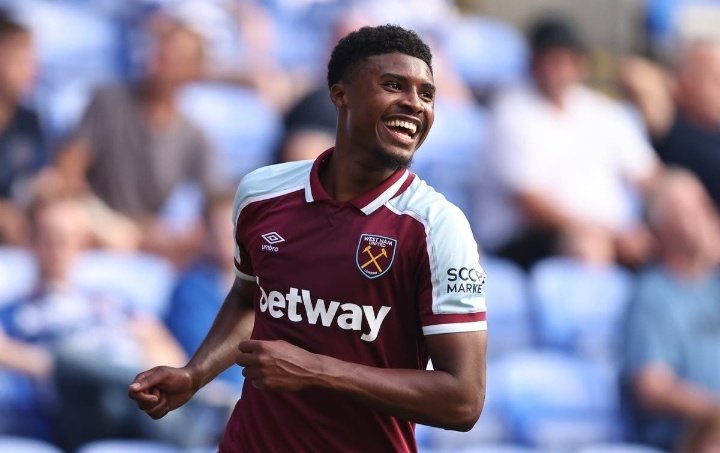 Ben Johnson is hoping against hope that Tuesday's game against Glasgow Rangers will be played in the cool of the night.
With temperatures of up to 40 degrees and more forecast for the start of the week he is, not unnaturally,  relieved that the game is due to kick off in the evening.
Ben has become a seriously adaptable and important first team squad player over the last season and is thrilled to be back in training.
"It's been great to be back," he smiled. "I missed all the lads – I'm usually in on the first day of pre-season so it was different for me this year having to wait to come back.
"It's obviously a great feeling to be back around the lads and get back to club football, which is the best feeling. I can't wait to get started again.
"Every day counts and we're all looking forward to playing. I think the team have surprised people the past couple of years and we're looking forward to doing that again. We're looking forward to challenging ourselves against the best teams.
"We've got top players in our group – it's not long until the season starts and we're looking forward to getting the campaign underway. All the boys are happy and raring to go."
"It was hard because of the weather," he admitted. "It was extremely hot, but it was good fitness for a few the boys, who had their first game back.
"For a few of the others it was their third game, so it's not long to the season and we have to put into practice what we want to do at the start of the season – getting forward and being more attacking-minded in the final third.
"We're practicing that on the training ground and trying show that in the games. That's what they're for.
"Hopefully with the 7.45pm kick-off time it won't be too hot, but all the boys are looking forward to the game – it's probably going to be a full house and we're looking forward to playing against tough opposition as well," he explained.
"All these games are tough, their league starts just before us and they'll be slightly fitter so it's going to be a great test."
ClaretandHugh says: The match in Scotland is the highest profile game so far and we are likely to get an indication of the sort of team the manager plans to put out for the start of the season. It seems realistic to believe that Ben may be on the left side of midfield this season unless the manager brings in a full back or midfielder on that side with Vladi Coufal on the right side. However, all of that remains to be seen but in the meantime we are fortunate to see the young man develop onto a really useful utility player.