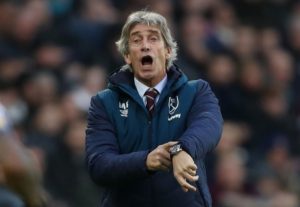 The honeymoon period is now well and truly over for Manuel Pellegrini and he should not be exempt from criticism now he has entered his second season in charge.
He is a world-class manager reportedly earning £8m a year at West Ham; he spent over £90m last summer and another £81m on three attacking players this time around.
Yet his team this season appears to lack any real defensive qualities; we still leak far too many goals and will struggle to regularly keep clean sheets.
We look complacent at the back at times and some fear we will made to pay for investing in a more attacking midfielder in the shape of Pablo Fornals instead of a defensive one.
We were promised a step change when Pellegrini joined with a push for European football. Whilst there is no doubt he is most experienced manager we have invested in to date but I am still waiting to feel like we have a team that can challenge for a top-seven spot.
I am not suggesting that the board even remotely consider replacing him but he should not be immune from criticism or pressure in delivering on the job he was brought in to do.