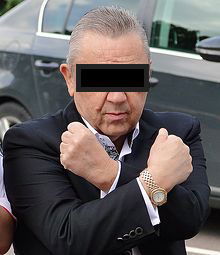 The club's insider is back to tease us with transfer news and hints and opens up his latest column on the official site by discussing the Jonathon Calleri loan.
He says: "I can reveal that another new signing is set to be announced in the near future as a deal has been agreed with Argentine forward Jonathan Calleri.
"The talented striker needs to obtain a work permit which should take a few days, but my sources have told me that this will not be possible until Argentina are out of the Olympics."
"There could be even more movement in the striking department as I have been told that the Club have bid £20million for a French striker and that this is being considered with the Irons hoping it can be  finalised
.It is my understanding that they are trying to find a replacement in a crazy market of activity this summer so that could hold up any possible move."
It would seem the Insider is discussing Andre Ayew from Swansea City. He was born in France despite playing for Ghana. Swansea want to tie up a replacement before they let him leave in the same way we have with Sakho and Valencia.
The Insider adds: "Reports throughout the summer have linked West Ham with a move for AC Milan forward Carlos Bacca.I have been told there is still a small chance that Bacca will agree to join the Hammers as a deal has been agreed with the Italian giants, but the Colombian international is still undecided over whether he wants a move to the UK."
We have reported there remains a slim chance that Bacca will come back to us if no-one comes in for him but somehow that leave sour taste in our mouths. We want players who want to play for the badge.
The insider finishes by covering the left back position.
"The search for a left back continues after Aaron Cresswell was ruled out for up to four months with a knee ligament injury.My sources have told me that we have had two bids turned down for two left backs, but the search goes on."
One of those rejections is thought to be a £8m bid for Norwich defender Robbie Brady and the other was thought to be a £3m bid for his team mate Martin Olsson.