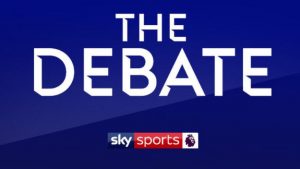 West Ham Vice Chairman Karren Brady appeared on Sky Sports Premier League The Debate last night.
Brady and former Hammer Craig Bellamy joined Geoff Shreeves on Wednesday night to discuss the future of the transfer window, problem players and more.
Brady spoke about why she and her club are backing proposals to close the transfer window in England before the start of the Premier League season. Brady says 17 Premier League clubs have been "broadly in favour" of changes to transfer window. She also had her say on competing with the likes of Manchester City in the transfer market.
They also discussed the issue of who should have the final say over player signings – the manager or the board? – and they discussed how problem players such as Dimitri Payet should be handled.
Brady and Bellamy also debated whether the Premier League needs a home-grown players quota and answered social media questions.
Listen below: