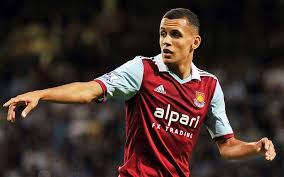 A 'sharp' managerial response to questions on Ravel Morrison left a tense atmosphere in the air when the subject was approached this morning (Thurs).
Sam Allardyce was at his most blunt when the subject was raised, making it quite clear that he would not be entertaining a discussion on the subject.
He gave a one word response when asked if the midfielder had played his last game for the club, snapping "no."
The preamble to that, however, was very much to the point with the manager declaring: "I'm not answering questions about Ravel Morrison because he is not with us any more.
"We've done a deal with QPR and we are playing football against Southampton on Saturday, my focus is the squad of players I've got here.
"The fact of the matter is Ravel wanted to play some first-team football and he wasn't getting as much here as he wanted so we've let him go out on loan.
"Our consistent performances and recent acquisitions have given us a bigger squad and Ravel has found it a bit more difficult to get in.
"We move on to Southampton with the players we've got here at the club."
Asked if Morrison had played his last game for the Hammers, Allardyce responded: "No."
And with that the subject was closed leaving most with the impression that there is indeed a problem!