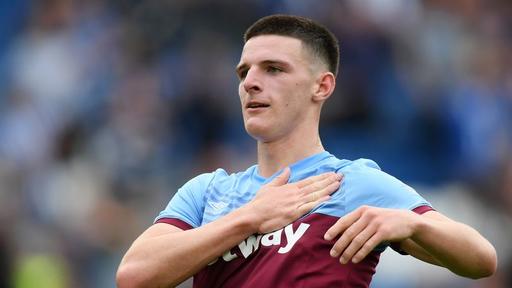 By Hughie Southon
A moment of pure magic ripped the keenest edge off disappointment out of my mind as the Arsenal game drew towards its end yesterday afternoon.
For months we have been reading ill informed media stories that our crown jewel Declan wants out of West Ham in order to play for his mate Mason Mount at Chelsea.
I suppose such stories keep people in their jobs given that it's all about internet hits and they don't want the facts getting in the way of a good tale.
But yesterday with the Hammers on the back foot after the Gooners comeback, Declan showed everybody who supports this club precisely how much the Irons means to him.
And yes ACTIONS DO SPEAK MUCH MUCH LOUDER THAN WORDS.
He emerged from deep inside his own half, brushing aside challenge after challenge at real speed to fire in a blistering shot which sadly was saved.
But in those few seconds it seemed to me that he demonstrated as conclusively as it gets that this football club means just as much to him as any one of us and maybe even more
And it also demonstrated that as the captain in most circumstances this young man could well be around for much longer than many of us would have believed.
Since taking over the armband he has been immense, telling Jesse he will take the penalties, allowing him to take one anyway, then explaining that will be his last.
Now he has shown us where his heart truly lies and it's within this club as his influence grows and grows by the game.
Terry Westley has mentioned to me on many occasions that he's a Hammer to his backbone and in that 20 seconds or so yesterday  Declan proved it conclusively.
His rise through this club will forever be one of West Ham's finest stories and is already moving into folklore areas.
Thanks for that run Dec – it certainly told me all I needed to know and a bit more besides.