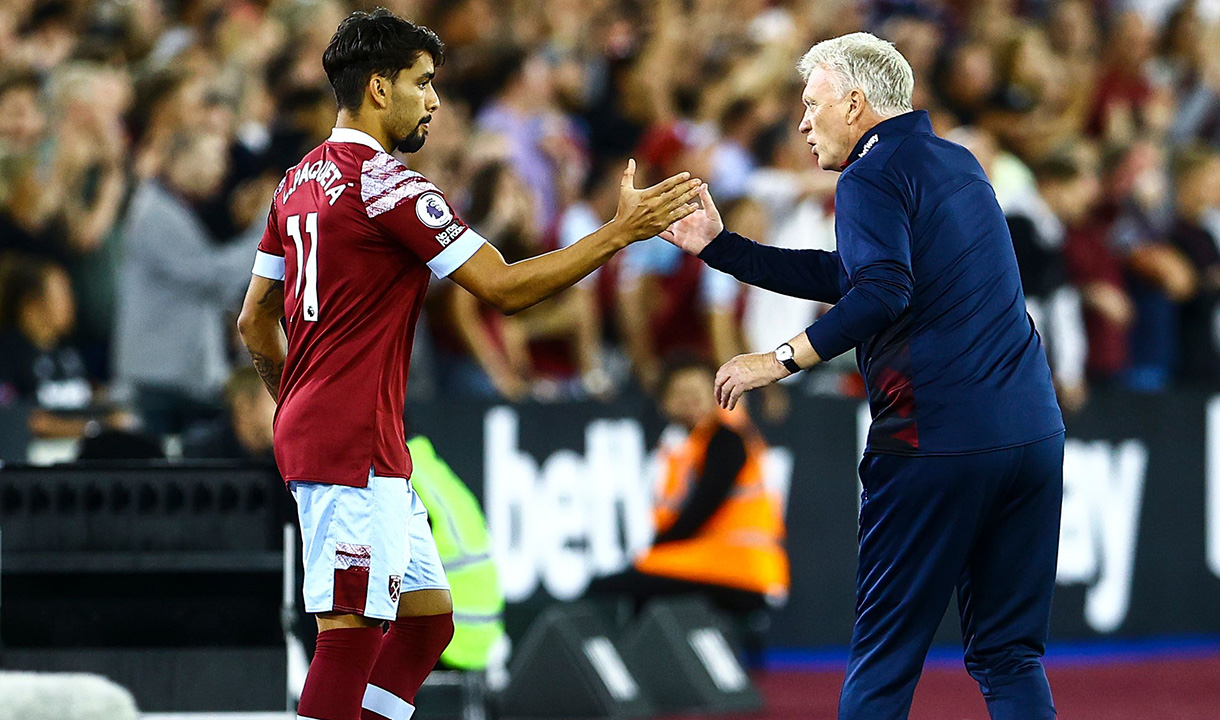 By Hughie Southon
The Hammers produced probably their best Premier League performance of the season against Spurs last night in a match which caught fire in the second half last night.
A wonderfully battling performance from Mikey Antonio plus an amazing assist for Tomas Soucek's goal was the highlight.
But there was a great deal more to admire, notably Lucas Paqueta's fine arrival as sub, when he demonstrated that he will be a top player for this club.
In practical terms it took us onto four points and fourteenth place ahead of the game at Chelsea on Sunday when hopefully after a few more days training the club's biggest ever signing will have a massive effect.
It was also encouraging to see the return of long term injury victim Angelo Ogbonna who grew into the game after being caught out of position in the early stages.
Today (Thurs) will tell us whether Craig Dawson has a Hammers future but in the meantime, Moyes has delivered his verdict on the game against the Spuds.
He told the post match presser: "There was a little bit of a smell that it was going to be our night in the end. But I think getting that first goal gave us a lift because they've so hard to come by for us at the moment. 
Even tonight, we had a few chances. Micky hit the post in the first half and we've had a couple late on, but I think Tomáš getting his goal gave us all a lift. We were giving as good as we got for long periods of the game. I think, after the opening ten minutes or so, we were as good as them in many ways. 
That gave us a bit of change and got us into the game a lot more. I thought we played our way in and were getting closer to making a chance. 
I thought we were better at a lot of things tonight. We worked harder, closed down better and at the right times but, because Tottenham were good on the ball, there were times we couldn't press the ball. We just had to wait and see if we could turn it over after they passed it. 
We were able to get Lucas Paquetá a bit of time, and Emerson a bit of time as well. Thilo [Kehrer] has made a really good start as well, in the three or four games he has played. 
I hope [Lucas Paquetá] can keep adding to it. He's already a very good player and I think he will gives us something slightly different. 
We need a link between our midfield and our forward players, and see if we can make better passes or better final choices, and I'm hoping he can help provide that for us. "