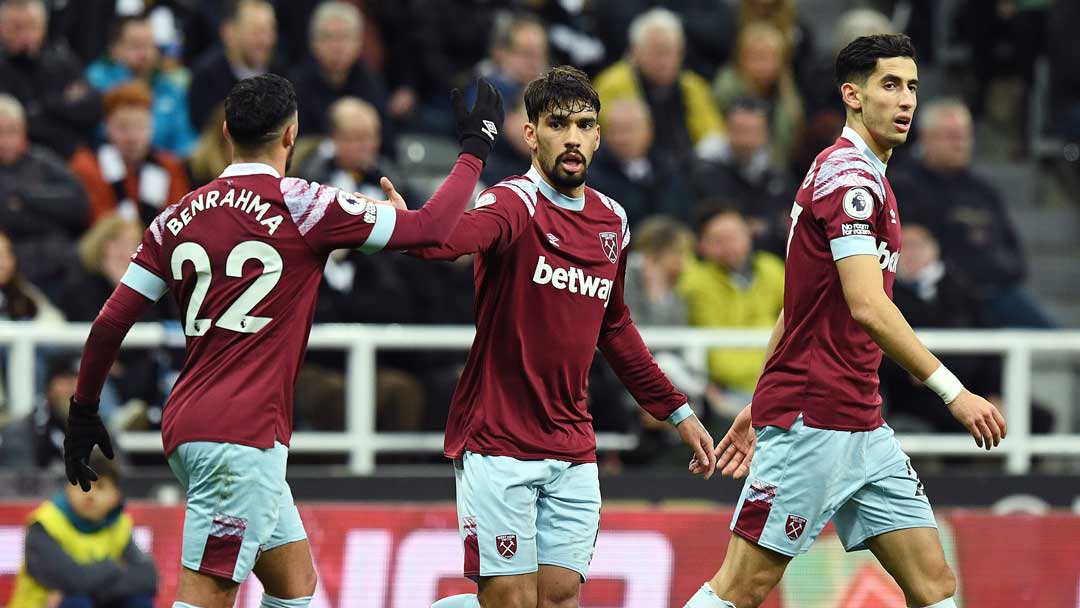 David Moyes was calm and measured after the Irons had presented a fine performance at Newcastle yesterday refusing to start shouting from the rooftops.
After the most appalling of starts to the game – one goal disallowed by VAR before going one down 11 seconds later the Hammers looked an entirely different proposition as they took charge of the first half and defended for their lives in the second.
It is probably unfair to single people out for special praise as this was very much a team effort as the lads put t much criticism behind them over 90 minutes,
Moyes too git it right to give the board hope that he can turn things around with Chelsea and Spurs on the horizon.
With Chelsea languishing in 10th after being held by local rivals Fulham yesterday there will be no fear of meeting a side on the slide with one win in eight games since January whilst the Irons have  now won lost one in six.
And afterwards Moyes said: "It could have been all three points I've got you say we had to defend well in the second half on some occasions but I'll tell you what, the team played well today.
We played really well in the first half, except for the first minute. We did a good job, we put them under pressure, we passed the ball much better than we've been passing it for a while, we didn't turn the ball over as often, we retained possession when we got it into the forwards and the boys in the middle of the park got about the job and helped.
So, overall, I'm really pleased. It's probably one of our best performances this season because we had to show a bit of fight and a bit of spirit. We had to show that we didn't buckle after we went a goal down and also I was really pleased with how we played with the ball.
We didn't panic when we went a goal down, took some passes and made it, so there were lots and lots of good things from the from the players today.
We showed great character and I've always said that I think we have it in abundance in the team.
But I've said to the players, look, we looked like we were more ready today and we wanted to go and have a game where we were looking forward to the challenge and only the first minute we could have put ourselves in big trouble.
So, it showed great character, we bounced back from it, took it on the chin and went again really.
I think tactically today we had to try and get something right against them because they've been blowing teams away.
We've been winning a little bit with the system we've been playing so we had to manufacture it a little bit to work on more when we were out of possession.
I've got to say out there the biggest thing was our energy. They are a really big energy team here and the crowd do incredibly well to raise their energy. 
So it was a hard place to come but our players have done it. We got a bit tired and we've got a couple of niggly injuries from today's game, but overall they've done a good job.
We got a goal from Paquetá, but the biggest thing was we got a goal from a set piece.
I was nearly going to run around the pitch that we got a goal from a set piece, it was that good, because we've just not been clinical from them and we've not been as good.
But, look, we did what we did to try to find a way and we got in a position and I thought his composure when the ball came through to him [was superb] and he didn't panic or slash at the ball.
I've not seen it again, but it looked like quite a composed finish at the back post. 
We need to get back to our form. We're so desperate. We are not enjoying being where we are. We're not enjoying maybe the way we have not played as well as we'd liked, but today, if I was a supporter, I would have enjoyed the way my team played today.