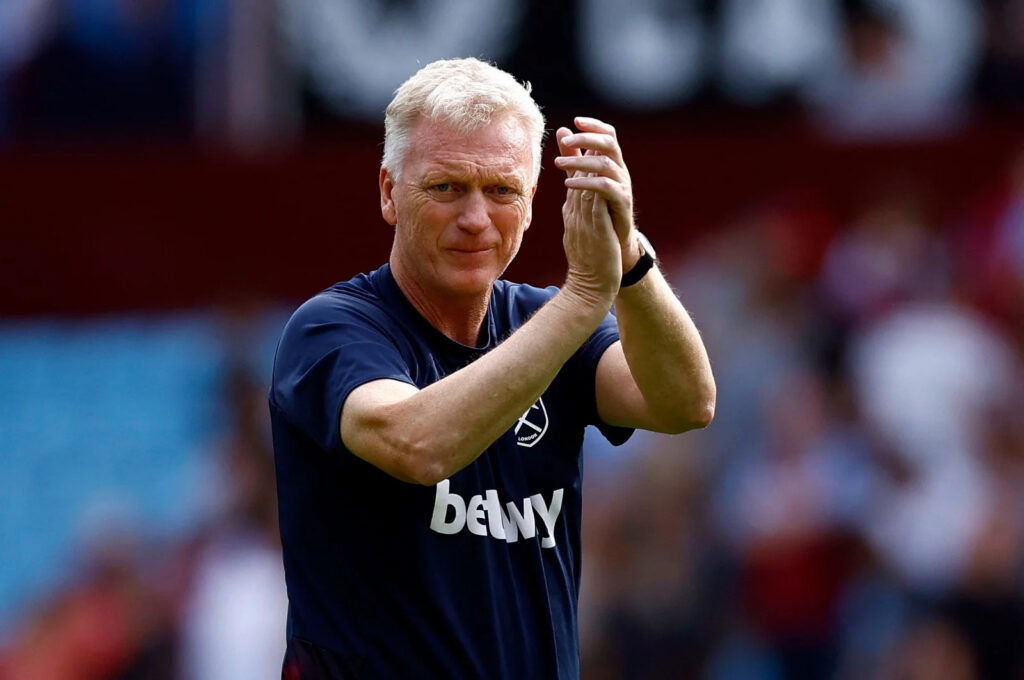 David Moyes is desperate to see the Hammers unbeaten run continue after the draw against Chelsea took us to four games unbeaten.
He was pleased with the way the team fought back having gone a goal down and admits he would have taken the draw after the first 20 minutes when the visitors – to put it frankly – were all over us.
And as a result he was keen to pay tribute to the team's fighting qualities after they battled back from the whirlwind Chelsea start to claim their point.
João Félix opened the scoring with 16 minutes and Emerson's 28th-minute leveller – his first career Premier League goal and against his former club to boot – ultimately proved enough to secure a share of the spoils.
There was drama late on when substitute Tomáš Souček saw his close-range strike ruled out for offside against Declan Rice, who had gone just too soon before his header was parried into the Czech's path by Kepa Arrizabalaga, and then when Conor Gallagher's shot hit Souček on the arm as he fell to the ground to block.
While Moyes felt elements of his team's play fell below their standards, most notably their defensive play, he felt their character was a major factor behind extending their unbeaten run to a fourth game.
He told www.whufc.com: "I've got to give great credit to the boys for coming from behind.
We didn't look right [at the start] and I have to say early on that Declan Rice played with a virus today, which you could probably see in his performance, his level was a little below where he'd normally be, but after 20 minutes I'd have shook your hand and taken a draw after the way we started.
Defensively we weren't good today, but the only thing was we kept ourselves in it. We didn't concede a second goal, which would have made it difficult to get back.
We worked our way into the game, it took us 20 or 30 minutes to get into the game, but as it went on I thought we got a bit better.
In the second half especially we gave them more of a game and it was a bit more for sharing after half-time.
They got a goal, had a couple of close of offside calls, and those are the situations we're trying to avoid.
It's not the way I want my teams to defend, the way we played in the opening 20 or 30 minutes."