David Moyes has had a few critics on some areas of his management and there have been times when I have been very worried about his lack of transfer activity,
But there will be no more of that from, here because the extraordinary win in France and the magnificent season he has shaped is the only thing that is important right now.
And that's where we need to live – in the now…a now which sees mighty Barcelona out of the Europa League and West Ham – total novices in Europe – striding with amazing comfort into the semi finals.
To be there after the criminal sending off of Aaron Cresswell, an injured central defensive par in Zouma and Oggy is an extraordinary achievement.
To have bought Craig Dawson from Watford for £3 million was an extraordinary pieces of business and tonight just when everything looked as though it was going wrong iy couldn't have gone more tight.
That's football for you and here's what the boss had to say about it:
'That was brilliant. The players were fabulous. We suffered for 20 minutes and it didn't look as if we were quite there. They were very good with the ball and they had some great crosses which we didn't deal so well with, but once we grew into the game, there were one or two signs that if we could get the ball and pass it better, we'd have some chances.
It led from a corner, which we've been pretty good at for a while, so it was great to get that first goal.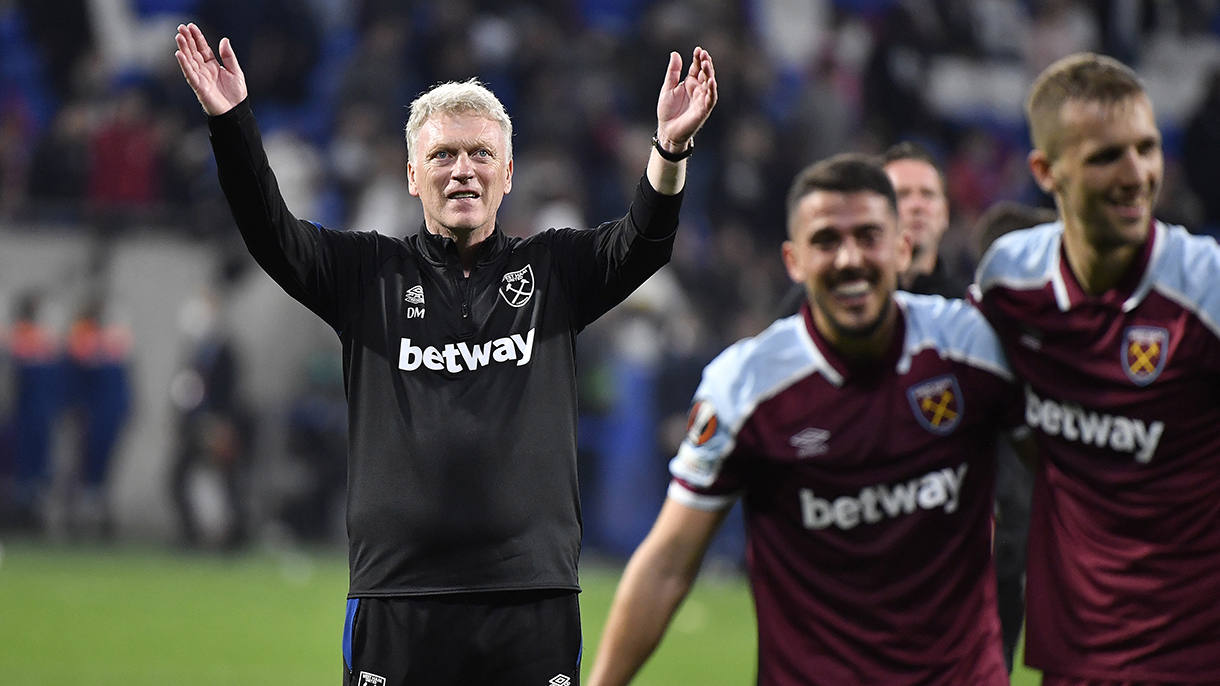 I thought, if you looked at it, Lyon lost energy from the first goal and we gained energy from it.
Maybe if it had gone the other way, football can change very quickly, but the biggest job the players did was last week with ten men.
We had ten men against them [for the second half last week] and for us to get a goal in front and keep in the tie… because it would have been easy to buckle and show that it's gone hard and been bad for us. 
Tonight, I've got to say I thought the referee did really, really well, and overall, the players performed really well.
 
That's what we want – and the aim is to make it better. I can say things like us needing to be better at building from the back, but building from the back today wasn't important because we knew they were weaker at their end, so we thought the more we could get it in amongst their defenders and around the back of them, we'd give ourselves a chance.
I thought Micky Antonio was exceptional tonight. For me, that's Micky's best game for a long, long time – he was exceptional tonight.
 
Daws [Craig Dawson] has upped his gears again. He's gone again and he's actually had a few dints on the nose in the last few weeks – a broken nose – and kept going.
He's played really, really well and he's stepped up because you have to think we've got no Angelo [Ogbonna], we've got no Kurt [Zouma], no Cressy [Aaron Cresswell] tonight, and we've come here and got the result.
When you look at it that way, you say: 'Wow.' To come here tonight and keep a clean sheet was some achievement.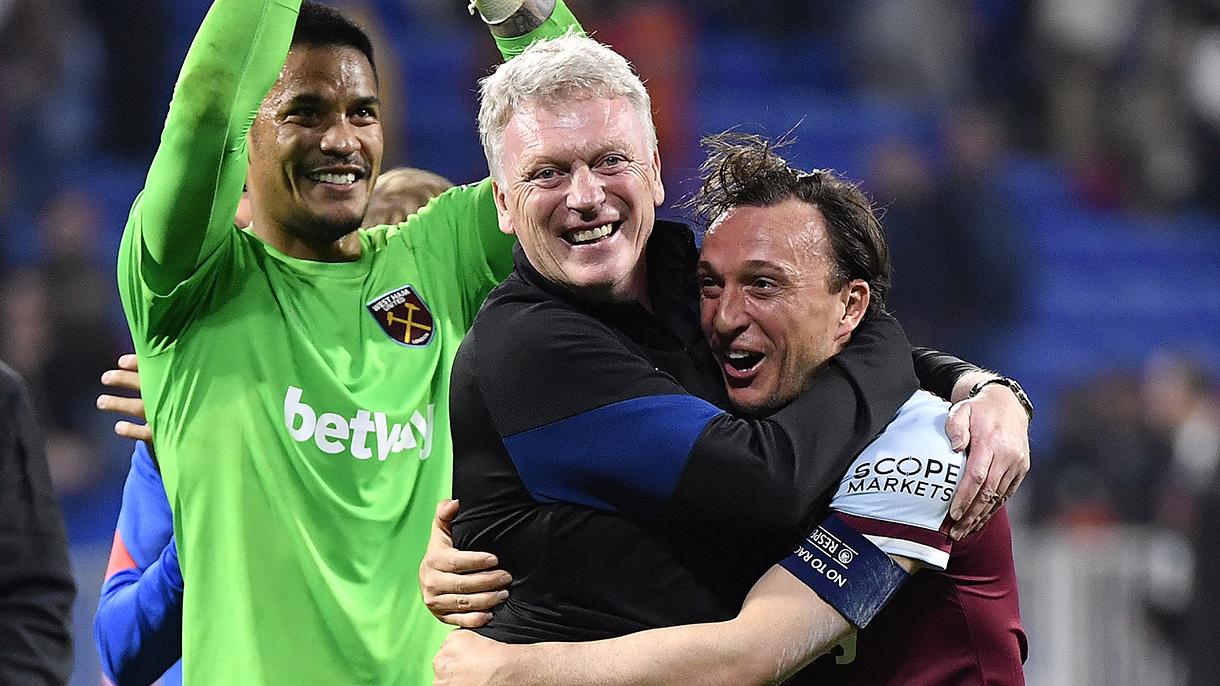 We've got to be careful – we'd be disappointed if we don't go any further – but I've got to say we should be excited by where we've come to and how far we've gone.
Look, we hope the name 'West Ham' is starting to get noticed around Europe again and people are beginning to see us.
We've got some really good players and they're helping us a lot.
 
I would say [that this is one of the most special nights in the Club's history].
I try not to get too high and too low with it. I get really low when we lose – you probably see that.
I think if I'd won the trophy tonight… but I know that we've got a game just coming up against Burnley, and I know I've got to prepare for other games coming up.
We'll celebrate to an extent, but we've a quick turnaround.
 
The fans were brilliant. Anybody who's been to Frankfurt [knows] it's some stadium and it'll be an incredible atmosphere there.
First of all, we'll have to play them at home, and that'll make for a really difficult game. You can see how quickly, if you don't do it right or you're not careful, you can lose, so we have to make sure we're prepared and ready for whatever Eintracht Frankfurt throw at us in both games."