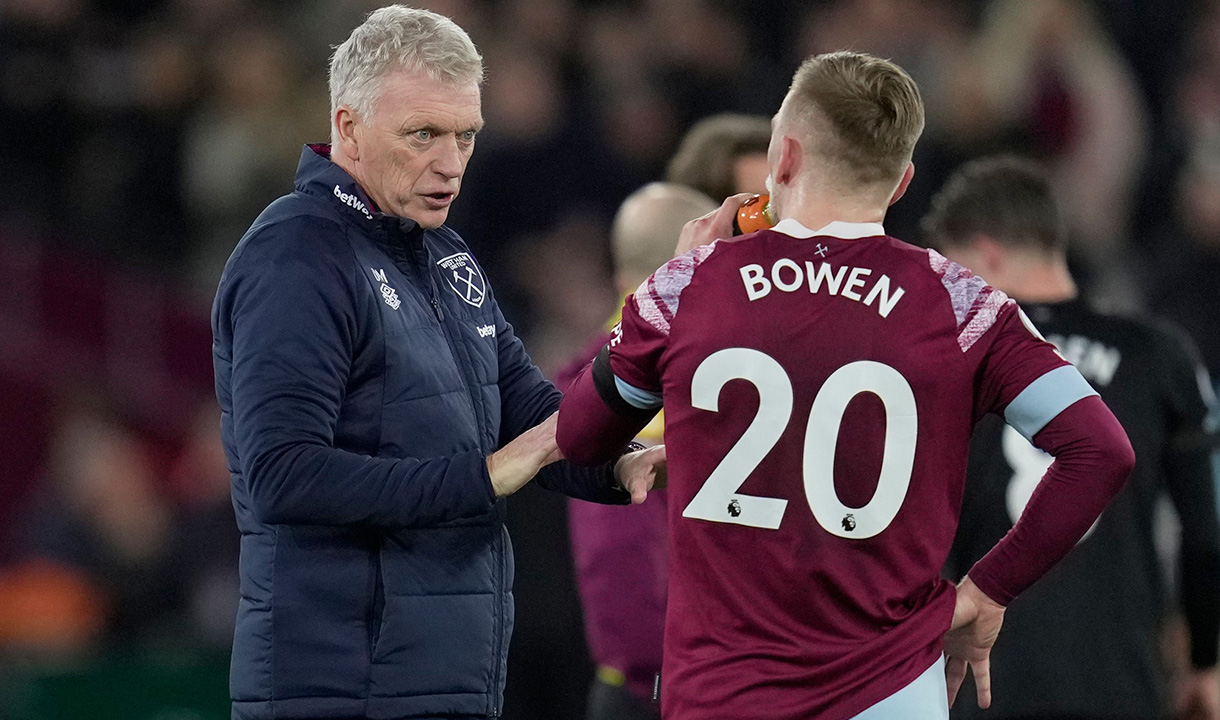 By Hughie Southon
Manager David Moyes to address the media after yet another defeat to tell us what we already know and have done for the last five games – we were sloppy and weren't good enough.
Yeah, thanks for that.
He of course added that the manager has to end the sloppiness and that we lost from two throw ins which should never have happened.
But once again there was no conclusion to any of this and we are still waiting for him to come up with answers which frankly he hasn't got
He tried a new system. It didn't work as were undone at one end and couldn't make all our early pressure work at the other.
Wins for Wolves and Saints today unlikely though they look could place us second from bottom with Moyes explaining we are now in a dogfight.
This from a man who told us that relegation would not be on the cards this season – only European qualification.
Commenting per www.whufc.com he said: " As the manager, you have to stop the sloppiness.
In the main, we've been a good side defensively but it's just in the last two games that I've not enjoyed watching that. I think a lot of stuff we did tonight was really good defensively, but we lost from two throw-ins which should never have happened. But it did, and we talked about their long throws. 
From the first one, we didn't win the header and we weren't reactive to the second ball quick enough. But overall, I've got no qualms on the players except for a lack of quality in the final third and those lapses in concentration defensively. 
We wanted to try and see if we could find another way [to win by changing to a 3-4-3 formation].
We've not been scoring goals, no matter what system we're playing with at the moment. I hoped that with the extra defender then, if nothing else, we might get something out for the game. 
But we're in that moment now where we're not doing particularly well in either box. We actually played really well between the boxes but when we got into the boxes, we didn't do such a good job. 
It just feels that there is an awful lot that just isn't quite going at the moment, and we've got to turn it around. 
You've always got to move on and the games quickly come around. 
I've told the players that they've done a magnificent job to keep playing, and the energy they have showed and the drive.
We talked at half-time about the importance of getting the first goal in the second half, and that was all we were going to do, and I thought after five minutes we'd got a penalty kick which was going to give us a big chance. But that didn't materialise either. 
I think we've got a good team but we've not quite had the results. 
We're really struggling to score and we're now, at times, maybe opening up a little bit which is giving opposition chances to score. We've got to try and get the balance right between it.
I would say to the supporters that they've got a really good team and we've got some terrific players, and I think the future is good with what we've got. We've got a bit of a dogfight right now that we've got to stay away from.