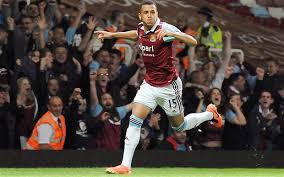 Football gossip is an inexact science which is why the rumours and counter rumours surrounding Ravel Morrison are difficult to comment upon – but let's try.
There's been a story doing the rounds for several weeks that the youngster has had a fall-out with Sam Allardyce.
I was told this was the case about six weeks back but can't reveal any of the alleged reasons  as I don't have the cash to fight several court cases.
Fall-outs do happen at football clubs and sometimes a lot of reading between the lines has to be done to get at the truth.
So when the midfielder was missing from the Arsenal game and the first explanation why (groin injury – hard to dispute!) came  30 minutes of the live commentary on the club site, there was every reason to become a little suspicious.
Ravel is perhaps our biggest player and thus we might have expected a rather larger and more informed statement than we got from the club.
It seemed odd – no, re-phrase that, it was odd! And what's even more bizarre is that in all the discussions about when injured players will return, Rav's name is rarely mentioned.
That his absence through injury comes as the transfer window is about to open serves to send the rumours into overdrive with many believing a bid or inquiry has come in and that he's not being played for fear of him being injured.
Prior to all of this Claretandhugh ran a story where Sam Allardyce gave his current thoughts on the player.
In the light of current events it makes interesting reading and may prompt the question: "Why was it necessary to say these things.
Here it is: https://www.claretandhugh.info/big-sam-ravels-form-has-dipped-a-bit/
I have no concrete information on whether or not any bids have been lodged and the closest I came to finding out was when I asked an agent allegedly close to the player exactly that question.
His response was ambiguous: "Ask me the same question in a week's time!"
NEW YEAR'S DAY IS GOING TO BE A VERY IMPORTANT DAY AND IF RAV'S NAME IS ON THE TEAM SHEET I FOR ONE WILL BE VERY RELIEVED INDEED.
However, there may be some who believe that let's say a £10 million sale isn't such a bad idea.
Let's hear from you at the forum!