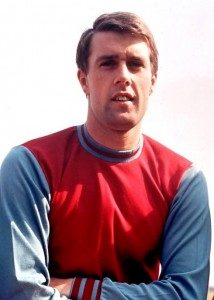 By Mark Carter
United States sports icons  have an indisputable star power going far beyond their sport of choice.
We've all heard of former players who became team owners, sports commentators, authors, rappers, reality show stars, and faces behind household appliances – careers usually built on the back of their performance as athletes.
When it comes to football, though, especially the Premier League, we hardly ever hear of the best players' post-football careers – except, of course, if they become team managers.
There are many sports legends who barely ever show up on the pages of tabloids and we pretty much never hear their name out of the context of their sports careers – instead, they lead an outrageously private life afterwards.
Take Frank Lampard Snr  – for example. He spent most of his career with the Hammers, appeared in more than 600 matches, and was one of the most celebrated players to ever put on the claret and blue jersey (he was number 3, by the way for those too young to remember).
After retiring from active duty in 1986, he returned to West Ham as an assistant manager to his brother in law Harry Redknapp.  later serving as a football consultant for Brendan Rodgers. Other than this, he is currently known for being the father of Frank Lampard, the all-time top goalscorer of Chelsea and current manager of Derby County F.C.
Sir Geoffrey Charles Hurst, better known to the world as Geoff Hurst, could hardly be better known to Hammers fans scoring 242 goals in 500 appearances along with the immortal 19966 World Cup hat-trick.
He spent more than a dozen years with the Hammers before playing with a handful of other teams and eventually retiring.
He managed Telford, then Chelsea for a few years,spent two years as a manager with Kuwait SC, and then… aside from a few mentions in the media, you don't hear much about him anymore.
Finally, Billy Bonds – one of the best ever – spent almost all of his professional career with the team. In his two decades playing with the Hammers, he appeared in 663 League matches and scored 48 goals.
He retired at the age of 41, and saw the East Stand of the London Stadium renamed "Billy Bonds Stand" in his honour.
He spent four years managing West Ham, leading the team back into the Premier League after its relegation. For the most part, though, his private life outside football remains a secret for the media.
Outrageous, right?