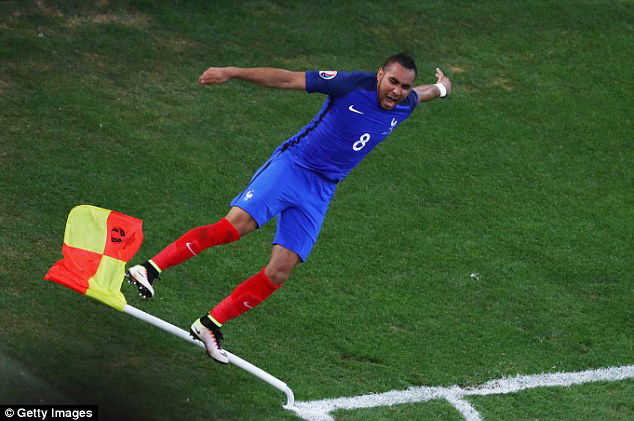 Sometimes all you can do is heave a God almighty sigh and hold your head in disbelief.
The Dimitri Payet saga has come to a point where unless you say "he will definitely 100 per cent stay" you are going to be abused all day long by a section of supporters.
And that is an entirely ludicrous and illogical reaction when you have perhaps the best player in the world – certainly in Europe – on your hands.
For God's sake – let's get real!
Let me make this clear AGAIN for the umpteenth time. I do not believe for a moment that Dimi will be moving away from West Ham this season and given his age, every season he stays thereafter makes the possibility more remote.
He is nine months away from his 30th birthday and with a £50m-£60m price on his head plus wages, any club that may be remotely tempted would need to dig up around £100 million for a player who probably has around two years at the peak of his powers left.
Co-chairman David Gold has been quoted over the last 48 hours as saying the club would "fight tooth and nail to make sure Dimitri pulls on a claret and blue shirt next season."
He added: "We want to improve our squad and Dimitri is an integral part of what we're trying to do. But we also must be realistic. If Barcelona or Real Madrid made a bid and he wanted to move there, it would be difficult to keep him.
"You can't have a great player like Dimitri and expect no one to make a bid, especially with the performances he's producing at the Euros."
What the co-chairman was saying – and should have added – is that in 21st century Premier League football, a player who gets an opportunty – along with his agents – will ensure he gets a move if the numbers are of the order we have outlined.
Blimey, even Cristiano Ronaldo left MANCHESTER UNITED when the figures became so big it became impossible for him to refuse. And of course United knew they couldn't keep him.
It's a given, and it really is time some took a reality check and understood the facts of financial life.
Instead, we see all sort of ridiculous abuse directed at the co-chairman on Twitter or anyone else who dares suggest there may be a battle on to keep him.
I don't believe there will be – a statement confirmed by his agent and the guy who joined in bringing him to West Ham, Mark McKay.
Dimi's had a fantastic Euro 2016 and we are all very proud of him so let's stop the snarling and back-biting as we look forward to welcoming the top man back.
Let's also try to add a dose of realism into this debate and not lose the plot completely when somebody is saying something sensible which we may not want to hear!
West Ham is a club with chairmen who attempt to give honest answers to honest questions – so let's give them a break given the job they have done since leading us from the brink of the knackers yard.
COYI