Dimi Payet has gone on the record again about not closing the door on his future options.
He went as far as to say Arsenal would be a fun team to play for.
Here's how fans at ClaretandHugh's Facebook forum have reacted.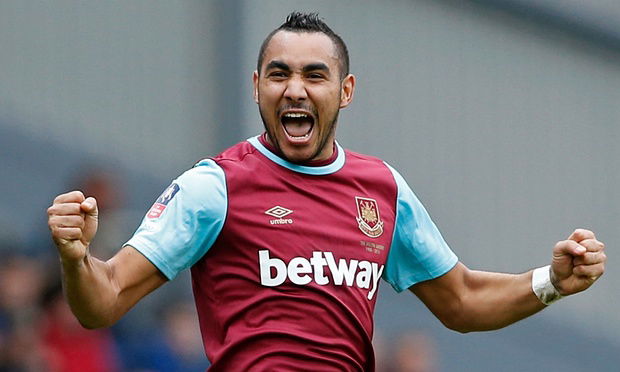 O Maybe it's Payet why the team are not performing. Could be that he is causing the bad atmosphere in the changing room. Maybe drop him and see how we get on?
O Is there a bad atmosphere in the dressing room? Payet has played no worse, looked no less fit, or looked less interested than many others have at times this season. he's still (rightly or wrongly) our main attacking threat. to drop him would be suicidal.
OShow him some footage of Paul Ince & his traitorous behaviour and the way the fans treated him. It might give Payet something to think about?
O He isn't a West Ham fan. He's  29 and has a chance to play for a bigger team. Loyalty and honour are lovely words that mean nothing in football. Fact: He will go. I just hope we can keep him until the summer (doubtful now) and get a good fee so we can bolster the midfield
O Whenever he gets the ball at least tw opponents are all over him and yet he has still managed to create chances,when he goes I will wish him well as I did when Tevez and Parker did
O Is he the reason for our poor form this season? Or is he a victim of it? I don't know why anyone is surprised by the apparent lack of loyalty now, because it's the exception rather than the rule. Especially where football agents are concerned.
O If we wanted to keep him we should have seriously improved the squad and be mixing it with the big boys like last season. He's hit the form of his life and has probably two years in him at most at this level.
O Sadly in this day an age it's the player not the club that holds all the cards. We've had a nightmare season so far and personally I think promises to him have been broken. Sadly I think he will leave sooner rather than later.
O If he wants to go let him go .He has got fat and unfit not the player he was last season
O No point in keeping him if he wants to go but I would really hate to see him in another English club.