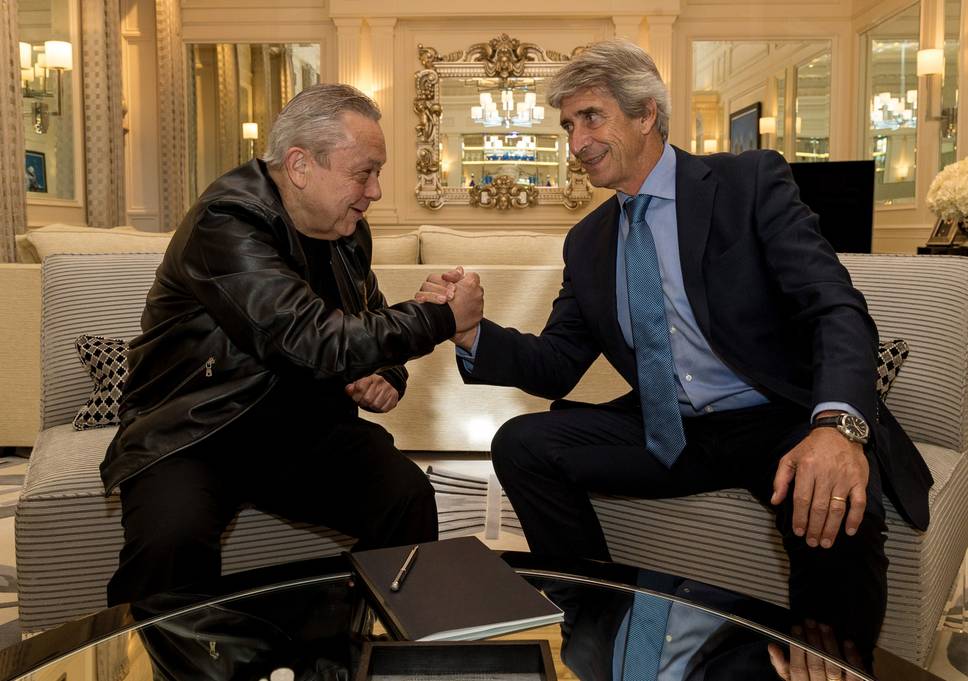 West Ham's pursuit of Manurl Pellegrini began well over six months ago.
Whilst the name of Rafa Benitiez was being thrown around like metaphorical confetti along with various others, hard work had begun  in the background before then, all aimed at bringing the Chilean to the London Stadium.
That he was on around a King's Ransom in China had ruled him out of contention as far as most were concerned, with all media and fans eyes on what were considered the more usual and accessible targets.
Such as Sean Dyche, Marco Silva, Eddie Howe and  others had been mentioned that when the new boss was finally unveiled it came as one of the "best" shocks most of us can remember in a long, long time.
It also demonstrated that West Ham is very capable of doing things out of the media eye when it suits them!
There had of course been the moans from those who believed David Moyes had been given a bum deal ahead of Pellegrini being unveiled and some not too discreet private whinging from the interim manager and his backroom team which of course became public.
There were many who believed that it had all happened in a short space of time given so much protest and unhappiness in the fan base and that certainly hastened things up.
But the reality was that talks between Sullivan and Pellegrini had started before Moyes was appointed but the Chilean was unable to walk out of China in mid season. However, he made it clear he would consider coming in the summer.
At that point it was clear the Chinese soccer authority was bringing in a new rule to ensure that each club must have eight nationals in the first team and that probably was a big help to the manager when making up his mind to return to the PL with us.
He and David Sullivan had got along well in their various meetings and having gained all the assurances he needed about who ran what, Pellegrini made the deal a reality.
On paper it looks one hell of an appointment and so far with the arrival of Fredericks, Fabianski and Diop all looks good.
The next few weeks and the arrivals and exit departures will be very interesting indeed as the Irons look forward to a return of the West Ham Way under a very 'pure football' minded boss.
COYI