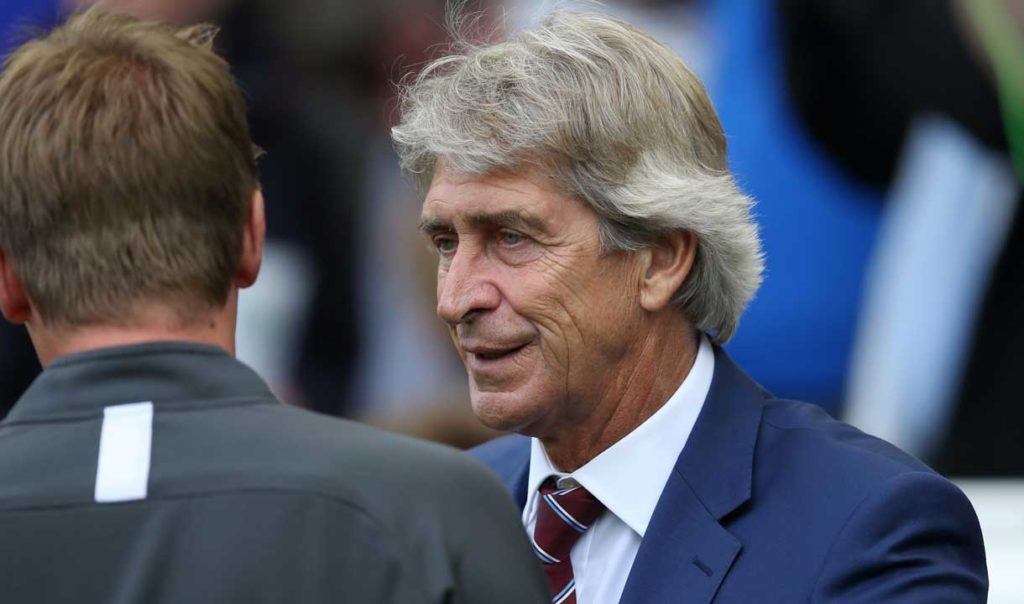 Manuel Pellegrini was naturally delighted to gain his first win of the season in a game where Seb Haller and Mark Noble were singled out for praise.
And he had a special word for Michael Antonio who made a huge difference offensively when he arrived as a second half sub.
The 1-3 victory – just as was the case last year- saw us score our first victory of the season away from home and means we have taken our tally to seven against Watford in the last two outings to Vicarage Road.
Now we can only hope that today's win will kick start the season just as the 3-1 at Goodison managed to do last season.
With Norwich next up hopes will be high that the Hammers can follow up on today's very decent performance as we head towards hopefully making an impact on the top seven – which is surely this season's prime target.
Speaking about today's win at https://www.whufc.com/news/articles/2019/august/24-august/pellegrini-important-thing-was-get-win the manager said: "It was a really entertaining game. Both teams played in an attacking way and tried always to score. It was an open game.
I spoke with the players before the game and said it would be open. If Watford do what they normally do, then they will always play with six attacking players. 
"Both teams, especially in the first 25 minutes, were very open in both boxes. I think the impact of Antonio in the second half made the difference. 
"I always say, as a manager, the most important thing is to win. There are different ways to do that. I think maybe Watford fans will not be so happy, but both sets of fans came here and saw a good show, a good game of football for everyone, and those are the sort of games that bring more people to the stadiums."
He was keen to discuss Noble's contribution to the club and today's game saying: : "Mark is a very important player for us. Unfortunately for him, he had that calf injury and he needed three weeks to work.
He returned and my first idea was not for us to play 90 minutes with him. I was asking him and he was telling me that he was okay. 
"It was two very important goals for Haller too. It's not easy when you come from another league and you start working here and playing here. It's different between the leagues. 
"He had just one start in the Premier League; a difficult game against Manchester City, and then he had a problem with his knee. He returned today because he worked during the whole week and I saw he was in perfect shape. For a striker, the most important thing is to score."
With an away victory claimed, the Chilean is now hoping for a first home victory next Saturday, against Norwich City.
He added: "It would be very easy for me, as a manager, to say after Manchester City to the players that we are going to play a different way and stay all back.
"I don't think we would improve in that way. We did 45 minutes in a very good way against Manchester City. After that we made an important mistake that decided the score. 
"We've worked exactly the same though and we've won away, and now I hope we can win at home against Norwich City on Sunday."