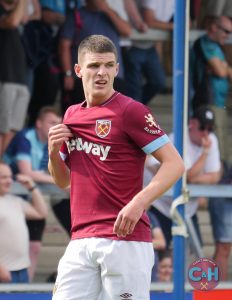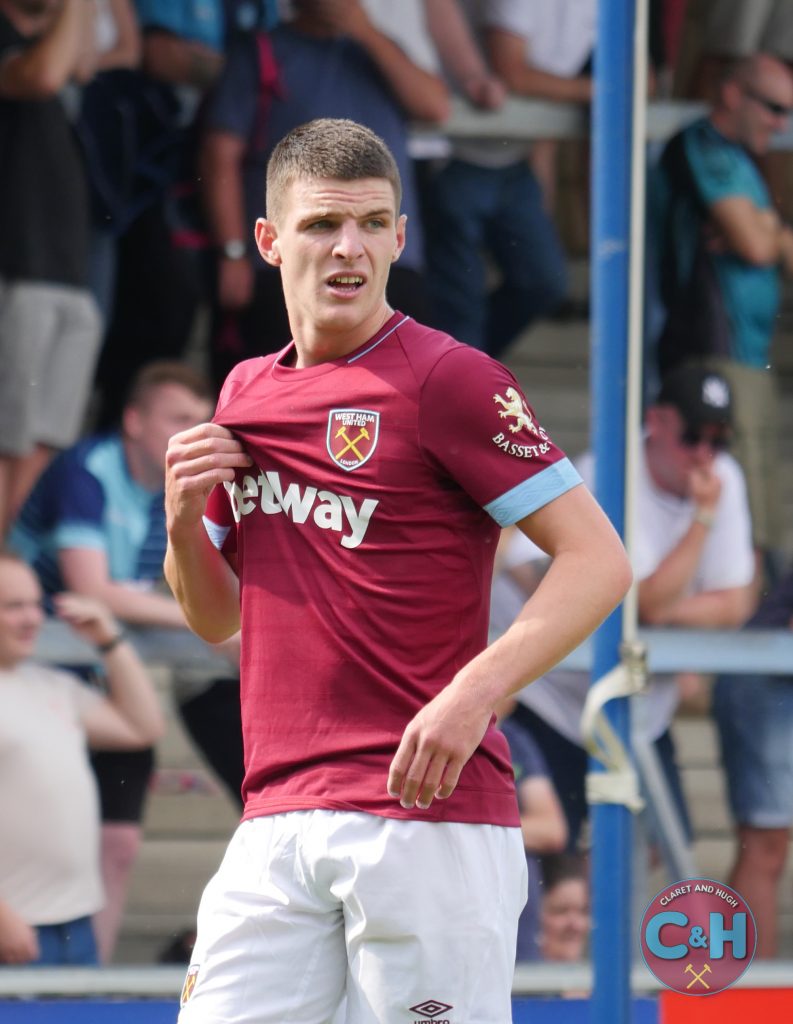 It's been said before and will be again no doubt but the chances of Manchester United pushing for Declan Rice in January are as low as it gets!
Why? Because the finances simply don't stack up in any meaningful way for a club where the purse strings have been pulled in tight  for months and months.
According to Goal – and reworked  by The Sun – United's bosses are ready to back the manager in an £80 million bid for the 20 year old who  isn't precisely what they need at the moment.
And the finances become ridiculous for a club in their circumstances when the higher the fee, the higher the wages.
An £80 million transfer fee would see  Rice's hard nosed representatives – assuming the interest was genuine – which is more than highly debatable,  looking for personal terms in the region of £250k a week which over a five year deal would escalate the cost between  £140 – £160 million in total.
For a club their current situation it doesn't look the most realistic of scenarios given Rice's often repeated comment that he doesn't want to move from West Ham anyway.
We wouldn't rule out moves for him next summer from somewhere but he is not, on his own admission, the finished article and at this point – as claimed by Dean Ashton recently – an £80 million figure is pretty absurd anyway.
It really is time this one was put to bed and we all move on