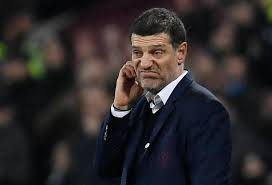 Many will accuse us of being reactionary in running a poll directly after the latest disappointing Premier League defeat.
But the truth is that Slaven Bilic has only managed twelve Premier League wins in thirty-nine games spanning a full twelve months.
We ask whether Slav's time is up and he should go immediately; whether he should be given until after the Crystal Palace result; given to the end of the year; season or show faith in him by giving him a new contract and stick with the Croatian.