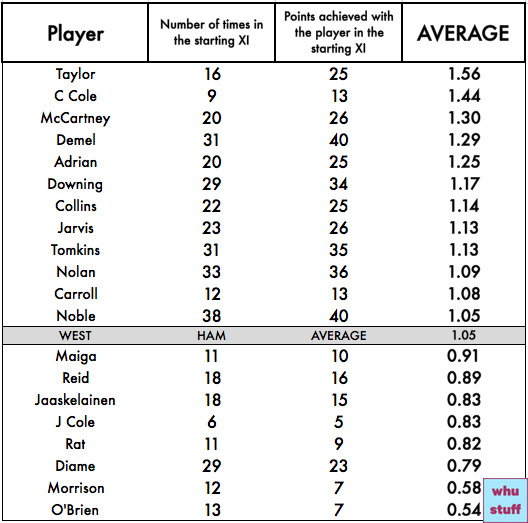 We well understand that there are lies, damned lies and stats!
But never mind because statistics are always a lot of fun and can mean everything or absolutely nothing – that's the fun of them!
The table above appears to show how certain players were particularly effective when they were involved last season – the results are surprising.
Graphic supplied by @whustuff