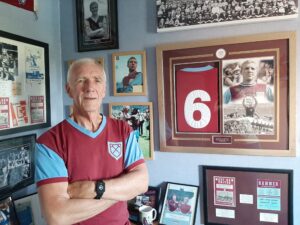 In a new ClaretandHugh feature during this seasonal delay we have asked our top blogger and devoted lifelong Hammer ALLEN CUMMINGS to name his top ten Hammers of all time.
He will be bringing them to you over the next few days and he starts tonight with the young man whom he believes is the tenth best Iron of all time.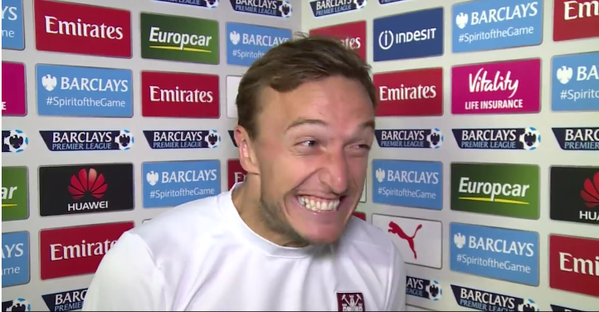 With apologies to Vic Watson, who I never had the opportunity to see play, he was before even my time – and to younger Hammers fans who would justifiable point to Dimitri Payet as a worthy contender, which I acknowledge he is. But neither features in my list of Top Ten West Ham players, that I have had the pleasure of watching in my many years of supporting this football club.
No 10 MARK NOBLE
Loyalty in the modern game is a rare commodity. There are few, if any, more loyal players in the Premier League than Mark Noble. Our current skipper has spent his entire career, save for two brief spells on loan at Ipswich Town and Hull City, in the service of the claret and blue.
No wonder he has come to be affectionately known as Mr West Ham. Twice chosen as Hammer of the Year by the supporters, he has grown from an exuberant 17 year old to a mature, but equally exuberant 31 year old.
Not the quickest or the most gifted of players technically – as Nobes himself would readily agree – but what he lacks in craft he more than makes up for in commitment, passion and devotion to the cause. Three priceless commodities that earn him a rightful place in my all-time Top Ten!