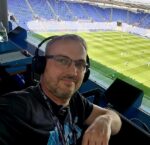 By Gonzo
There is talk of rebellion in the ranks at West Ham. Rumours of mutinous discontent amongst the players have surfaced in recent days, and as a result manager David Moyes has found himself under siege from all angles.
I witnessed the crowd voicing their displeasure towards the manager in person last Saturday against Brighton Hove Albion. And if reports are to be believed, the coaching staff and players are also unhappy at Moyes 'negative' tactics and are demanding positive change. It's worth pointing out that there were also eye witness accounts of a heated exchange of words between captain Declan Rice and the Hammers gaffer against the seagulls, although I didn't see that myself.
All of this leaves the manager under serious pressure and not for the first time. The reports of clandestine player meetings will be familiar to Moyes because exactly the same thing happened at Manchester United. I do have a degree of sympathy for Moyesie in this instance, It can't be easy to be in a situation where you lose the support of the fans and where your coaching team and players lose faith in your ability.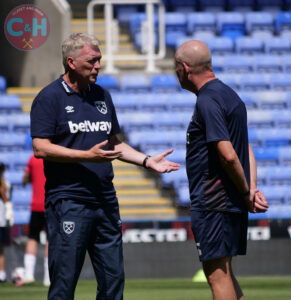 However, how Moyes deals with this uprising will be key to his future and the clubs Premier League survival. His job has now become far more about man management than tactics, Moyes will have to demonstrate character traits which may well be alien to him.
Screaming at the players in a dictatorial manner and barking orders to follow his tactics without question won't wash anymore. He'll need to show some humility, swallow his pride and actually listen to the individual concerns. Crucially the manager will have to hurriedly create an environment whereby the squad can feel free to articulate their thoughts without fear of retribution.
It's not going to be easy for a stubborn man, who is set in his ways to listen to criticism and harder still to implement any tactical suggestions. But I feel that's precisely what he'll have to do. The alternative is to carry on, shut-down and continue on his path to destruction with basic defensive tactics which don't work.