By Gonzo
Poor old former Hammer Alex Kral appears to have jumped from the frying pan and into the proverbial fire, following his departure from the London Stadium.
The Czech Republic international spent almost the entirety of his loan spell in East London twiddling his thumbs on the substitute's bench. The likable former loanee departed the Hammers at the end of last season, and initially enjoyed a bright start to his career for Schalke, but unfortunately things have taken a turn for the worse.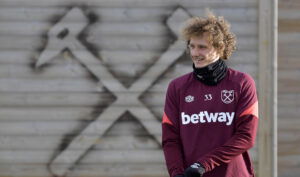 Last weekends Bundesliga game with Borussia Monchengladbach was his 11th start since joining one of Germany's most famous clubs. But if you thought things could only get better for Kral following his spell with the Hammers which left him 'screaming' think again. Schalke are in atrocious form; bottom of the Bundesliga, eight points adrift of safety and with only one win in their last 13 games.
Kral himself has actually been playing rather well, and has become a firm favourite with the fans. Unfortunately the rest of the team are struggling, and with only 14 goals scored and 41 conceded it will take something of a miracle for Schalke to avoid relegation.
I like Kral, he was never given a fair chance at West Ham and genuinely hoped that he would go on to enjoy a good career in Germany.