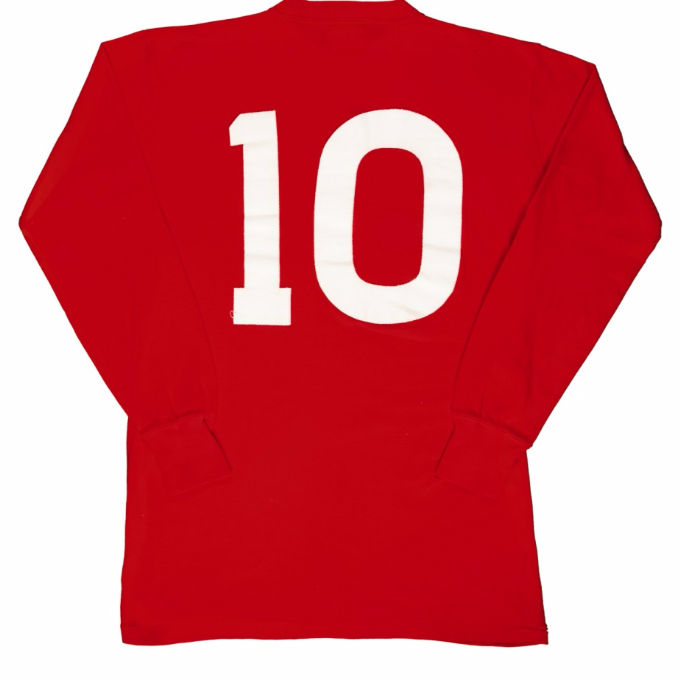 Geoff Hurst's legendary No 10 World Cup winning shirt goes up for sale at Sotheby's today with some believing it could collect around half a million pounds.
Some West Ham supporters fans may automatically feel the club should buy it but the West Ham don't believe that would right.
Hurst's incredible hat-trick against then West Germany was the high water mark of mine and many millions of England supporters lifetime as we shared in that momentous occasion.
Yes, Geoff was a Hammer and  yes we were as proud of that Final as anything we have experienced in our lives and although of course  it was an Irons moment it was really a totally national affair.
And a top insider at the club made precisely the same point when we approached him this morning asking if there were any plans to be involved in the auction.
He said: "The FA should be buying it, not us, as its part of England's history not West Ham United's 
"We have a vast amount of stuff, that nobody will insure to be displayed and costs a fortune to store and insure whilst stored."
We get that and believe if the FA do not find the funds to buy it and watch it instead go into some private collection it will be a total disgrace