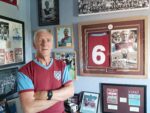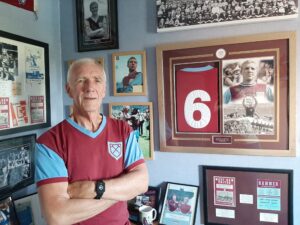 By CandH's top blogger Allen Cummings
It's now four games since Tomas Soucek found the back of the net.
That's not  a criticism of our big and hugely likeable Czech international. Simply an observation of the facts over the last few games.
Nine goals so far this season from any midfielder, let alone one with shared defensive responsibilities, is more than a respectable haul.
But while Jesse Lingard has been hot as mustard in front of goal since his arrival, Tomas appears to have hit something of a goal drought in recent games.
But when you analyse the facts, perhaps it's not difficult to spot a possible reason why the goal scoring brake has been applied to Tomas' game. Soucke's last goal for West Ham was in the 3-3 draw with Arsenal back in March.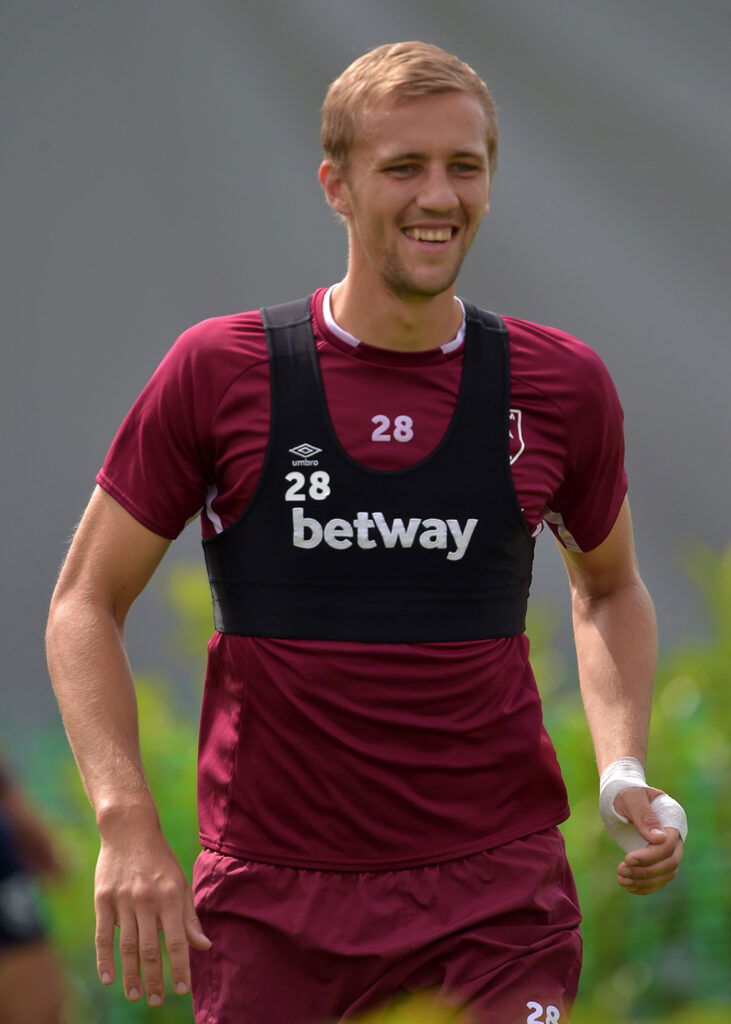 He actually scored two goals in that game – but one was unfortunately an own goal. That London derby draw with the Gunners was also Declan Rice's last game for us before the ill-fated international break – where Dec damaged a knee ligament.
Rice hasn't played for the Hammers since and Tomas hasn't scored for the Hammers since. Coincidence – or are the two things linked?
I believe there has to be a connection. Much has been said this season about the partnership between our two middle-men.
How they have dove-tailed perfectly together and How they compliment and support each other and indeed bring the very best out of each other. The best defensive-midfield partnership in the Premier League some have said.
Declan's ability to protect the defence, plug any gaps, break up any attacks, cover every blade of grass has been inspirational.
Tomas has shared those defensive duties, too – but because he has the security of Rice alongside of him, he's also been given license  to get forward in attack and grab those goals that have been so vital to the team.
Mark Noble has let no-one down in Rice's absence, but he's no Declan Rice. He doesn't offer the mobility and security Declan does, which has meant Tomas' forays forward have had to be more measured.
He's not enjoyed the freedom to push on because his own defensive responsibilities have been greater.
At set pieces he's still a threat in the air  – but they are limited of course. It's his arriving late in the box to latch onto chances that have been missing recently.
The good news is that Declan is back on the grass and working hard towards a speedy return.
Everyone is hoping that day isn't too far away. Maybe even as soon as Turf Moor next Monday when we face Burnley in our next game. What a boost that would be?
For the team as a whole and for Tomas Soucek in particular. It would be like getting two players back at the same time – just when we need them most.
With five games to go the final push will define our season. It's already been a great one, no doubt about that whatever happens. It still has all the potential be a fantastic one in the final outcome!