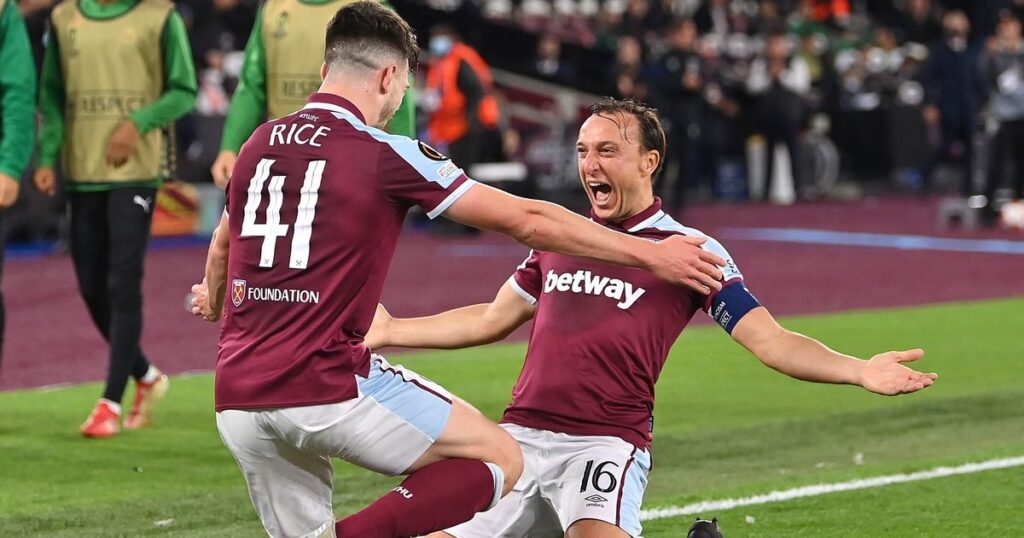 It's almost a given that the best player West Ham have produced since their greatest ever will be on his way next season!
Declan Rice was always tipped to become just that and the first West Ham bred England captain since the immortal Mooro.  That now looks a certainty.
Some warned myself and others not to do speak of him in such terms early on as it would pressurise him unnecessarily,
But the sign of a great plater has always been that at no stage of their career does pressure get to them – instead they thrive on it.
That has been precisely the case with Rice of whom his early mentor, former academy director Terry Wesley, said this week; " I often ask myself if I believed he would become this big – it is an unanswerable question!"
The club have made it clear they will entertain offers should Dec finally decide he is unready to sign a new deal.
But there is one hope – thin though it may be – that new director of football West Ham employee, Mark Noble, might just persuade him,
The two are extremely close and have been for many years now – it's a two-way admiration society and Nobes has inherited a position which could just make the difference.
He has already revealed that he believes there as chance and that he would be very keen indeed for it to happen.
And with him in ultimate charge of football matters at the club there  he might persuade the team captain to commit to another two years at the club for example.
Dec will be 24 in January and Mark will no doubt be attempting to convince him of the club's future and that at 26 he can still make a big move .
Yes, it seems unlikely but hopes springs eternal and there will be those who believe that we will be better off selling for loads of money and seriously strengthening the team.
Whether that happens under Moyes or not is another issue in which Nobes will have a very big say,