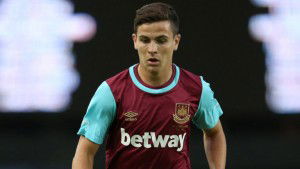 It's early days but I have surprised myself with three or four conclusions about the Hammers 2017/18 having watched the early pre-season games.
Had you told me earlier in the summer that I'd be calling for the inclusion of Declan Rice and Josh Cullen at Old Trafford on August 12 I'd have probably suggested you had a lie down and a nice cup of tea.
But tonight, having seen the pair of them, against a not inconsiderable Werder Bremen team yesterday and today you have to say they would be unlucky not to get starts.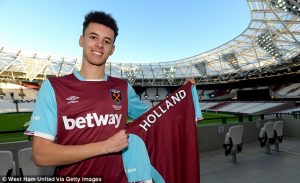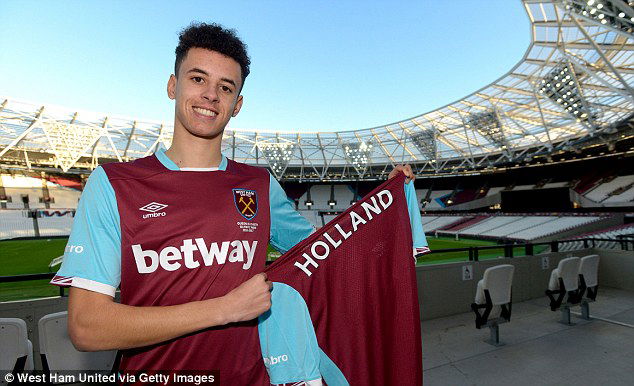 And Nathan Holland, whose right wing pace, power and ability to go past defenders on either side, and who loves to go one on one with them, is also knocking on the door very loudly.
After all his rival for the role is Robert Snodgrass and I know which of the two I'd prefer out wide at this point in proceedings.
I accept that none of them will be able to play in the Premier League week in week out but my God, these are three tremendous players who, along with those we have bought this summer, are giving this club a very formidable look indeed.
It's also become apparent in my world that Arthur Masuaku must be ahead of Aaron Cresswell for the left back spot such as his been attacking prowess. He and  Marko Arnautovic have played together for no more than an hour yet looked a brilliant pairing.
This has been a fascinating pre-season and should Mark Noble be forced out of the team by one of the youngsters – as I think may well be the case – it will recall a different Hammers era when Malcolm Allison told manager of the time Ted Fenton: "Play the kid" – a youngster called Bobby Moore – after failing to make a full recovery from tuberculosis.
Add to these thoughts the fact that the Hammers have been without Winston Reid, Cheik Kouyate, Michail Antonio, Diafra Sakho, the held back 'Chicharito' and of course Andy Carroll and we can afford to be wearing big smiles.
For me, given the signings we have made, things are looking brighter than I can remember in a long time.
COYI