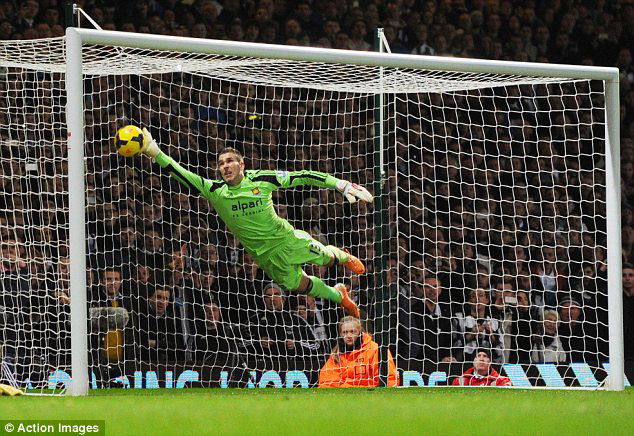 Match verdict
They tell me today's game was a thriller and hugely enjoyable.
Well I watched it and didn't enjoy it at all because we lost and didn't manage to take a single point from the Christmas matches.
Nor is the prelude to a Sam Allardyce blast because I didn't hear too many complaints about his team selection before the match.
However, the defeats by Chelsea and Arsenal has shown us one or two things quite clearly:
O that we are now in a position seemingly where our strike force will be Andy Carroll and one other;
O that Mauro Zarate is on his way;
O that Morgan Amalfitano may be a better option anyway
O that Winston Reid may not be a top four club player after all
O and that Adrian needs to be watched by the Spanish national coach.
Alex Song scored a great goal and the official who wouldn't take his flag down deserved a 'slap.' That was a goal plain and simple.
It may or may not have been a different game after that but when that was ruled out and James Tomkins blasted over the top when he had time to spare in front of goal, an ominous feeling started to form in the pit of my stomach. You just knew didn't you….!
We gave it everything and it wasn't enough and now we look to West Brom in order to get back on the straight and narrow.
We will do but there's one thing which continues to worry me more than any other – that Andy Carroll now gets played regardless of team and conditions.
No question this was a game for him against a dodgy Per Mertesacker but Chelsea with John Terry winning everything against him in the air was not.
Other players it seems – Song, Sakho for example – need rests after injury. The same rule clearly doesn't apply to AC.
It's obvious we played our best football earlier in the season when Sakho and Valencia caused mayhem. Will we ever see them together again? I think it's very very doubtful and that is a terrible shame.
Having said all that and although I was desperately unhappy with the attitude and tactics at Chelsea, nobody can moan at the effort and no little skill at Upton Park today. It just didn't go for us ….BUT onwards and upwards!