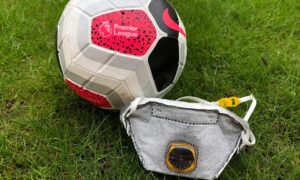 A third unnamed Premier League club has refused to confirm publicly they are the remaining club with two positive tests.
Watford confirmed that two members of staff and one player had tested positive while Burnley confirmed their assistant manager had tested positive despite no symptoms.
Premier League players and staff underwent coronavirus testing over Sunday and Monday at their bases before returning to training and six positive cases were revealed (0.8 per cent) from a total of 748 tests. The Premier League confirmed that the positive test results came from three clubs but refused to name them on legal and operational grounds.
A club insider revealed earlier this week that West Ham had no positive tests from Sunday's testing but wait for the mid-week test results.
All players and staff are being tested again yesterday and today as part of the Premier League medical protocols to test all twice weekly.
Clubs will be hoping for the all-clear in the next 48 hours.