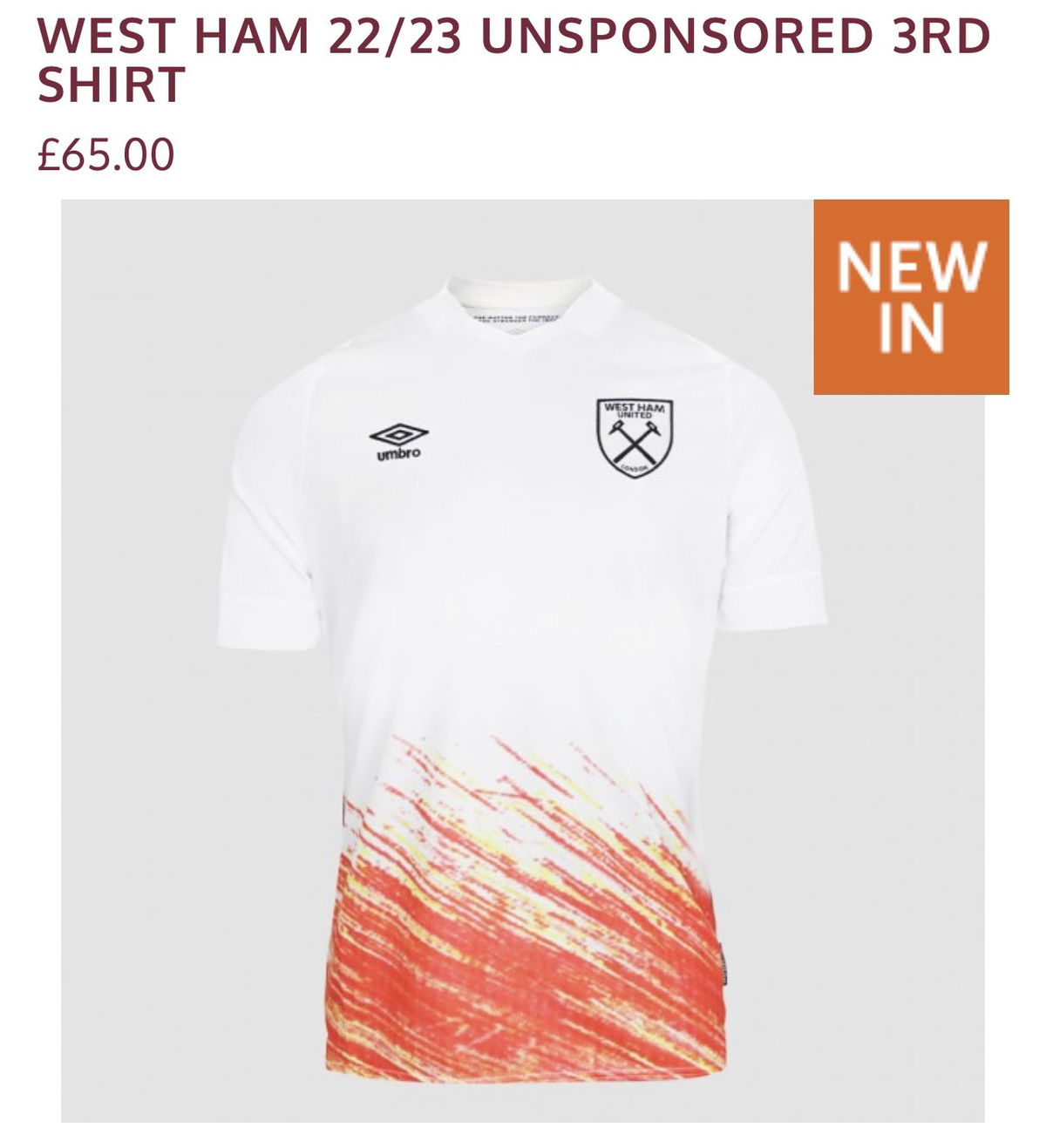 West Ham have launched their third kit this morning which has seen plenty of negative feedback on social media.
The club announced their third addition of the season by saying:
"The Third Kit's striking design features a White Shirt with a vibrant spark – inspired by the Club's roots deep in the heart of London's East End at Thames Ironworks.
With Coral Shorts and White Socks to complete the look, the Third Kit is not to be missed for Hammers everywhere as David Moyes' men get set for another thrilling campaign at home and abroad. The Third Kit brings a slick and modern design twist to the Club's proud industrial heritage" 
Supporters have been quick to share feedback on social media with a selection of comments below:
Is this a Blackpool kit with our badge on it? For next season why don't you do a poll before they go into production?
Another abomination that disrespects the club's colours. Who is responsible and who signs off on this crap. Criminal
Orange, ORANGE really. what are we a southern Blackpool.
Looks like been in a car crash
Worst set of kits we've had in a while
Who has been designing these kits this season they are terrible
this kit has got nothing to do with West Ham, could be any team's third kit.
Why, just why?
Vomit-inducing.
In the words of late England, manager Graham Taylor 'Do I not like Orange' 
Time will tell whether this kit grows on the supporter base or it is sold off cheap at the end of the season for a tenner.