By Simon Leyland
Could we have seen Lukasz Fabianski play his final game for the club?
Signed for £7m from Swansea in 2018, the Polish international has been a constant starter under our Supremo all season.  However, Fabianski is now set for a spell on the sidelines after suffering a fractured cheekbone and eye socket in the 4-0 win over Nottingham Forest on Saturday.
In his absence, Alphonse Areola will start the FA Cup 5th round tie against Manchester United on Wednesday but probably would have done anyway of course.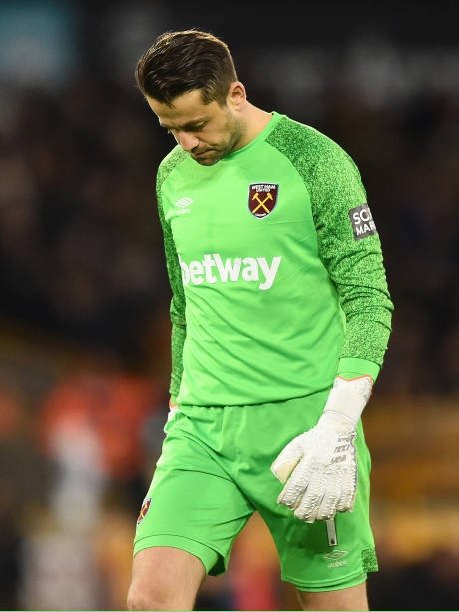 This time however, if he does well, we may have seen the end of Fabianski at the London Stadium due to his contract situation.
The 37-year-old's current terms expire in June, so if he fails to recover before then, or Areola simply keeps his place in the starting XI, the Pole may not play again for the Hammers.
We do hold an option to extend Fabianski's contract by a further 12 months, although it remains to be seen if they will trigger it, given the fact he turns 38 in April.
Perhaps there is no harm in keeping Fabianski around for another 12 months to be  used as a backup option to Areola?
The Frenchman is 30 years of age in comparison, and represents the long-term option for West Ham in between the sticks.
Areola also boasts Champions League experience, and plenty of West Ham fans have been saying that he should be starting for them anyway.
Nevertheless, we wish him well .