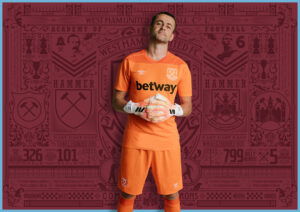 It was the common wisdom that when goalkeeper Alphonse Areola joined the Hammers at the start of the season he was the chosen successor to Lukasz Fabianski.
But we probably have all got that wrong with the French international having only played three Europa Cup games and three EFL Cup matches.
Given that there is a right to buy clause attached to his loan from Paris St Germain one would have imagined that David Moyes may well wanted to have seen him in Premier League action.
This occurred to me as I watched Fab in action at Molineux yesterday and I named him my second best on the pitch behind Aaron Cresswell.
He may have become a little injury prone but for me he remains one of the best stoppers in the Premier League and he demonstrated that pretty conclusively yesterday.
It's going to be fascinating to see what the manager does about a second keeper in the summer but I'd be surprised if Areola was given the job – or that he'd want it.
I have no idea what will happen at this stage but one thing is for sure – this is no time to kick top man Fab overboard!