We are delighted to welcome new blogger James Hart to CandH this morning who is committing his thoughts in print for the first time. Well done mate.
James tries to find an answer as to why we regularly – as shown against Spurs and Palace – can produce such a mix of the excellent and the downright unacceptable!
By James Hart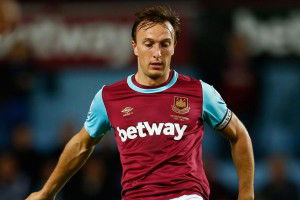 How does this happen – the same group off 11 players operating in such contrasting ways.
In a rare tweet Dean Ashton commented after the Spurs game: @WHUFC Just amazing how quickly players regain confidence & intensity from a tap in goal!" (@Dean36ashton10).
He has a brilliant point; why did we need that moment to suddenly come alive? And how could we play so well following that moment, when before we had barely had a shot on goal?
Of course it doesn't answer questions posed from the Palace draw which saw a wonder goal followed by a desperation to hang on to what we had -never a great idea …EVER!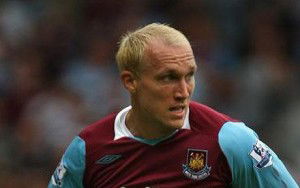 In my view it comes down to the mental state of our squad. Despite the fact we have signed some great players this season, coupled with an already impressive squad, there is not the intensity to push for victory all the time.
A lot of fingers have been pointed at Slaven Bilic. There have been countless articles about him having 'lost the dressing room' and his poor tactical set-ups damaging our chances in different games.
Whilst I agree  there have been tactical shortcomings and that Bilic must get the players far more fired up than , we are talking about a squad of multi-millionaire, experienced, professionals who should know better than to roll over at the first sign of a fight.
Mark Noble was quoted in the Evening Standard on Wednesday, saying "Listen, even if we didn't have a manager at all, the talent in this club should mean that we don't lose 3-0 to Brighton. What shape we play, what tactics we employ, that's almost immaterial."
I couldn't agree more with Mark on this occasion. Whilst we may have been tactically outfoxed in some aspects, the attitude of the vast majority of our side on that horrible night was simply appalling. Ability can only get you so far, the desire and hunger has to be present to get you across the line.
Leicester didn't win the league solely because of their ability and tactics. That may have got them a long way, but it was their hunger and desire to fight for every second that they were on the pitch (along with a fair few lucky decisions), that got them across the line.
The most worrying thing about the performance against Brighton, was that the way we truly capitulated wasn't the first time this season. The abysmal performances against Newcastle and Manchester United are evidence enough that this isn't just a one off situation, let alone performances last season against Manchester City, Arsenal, Liverpool, Southampton and Watford.
Whilst there are some great teams in that list, the manner of the defeats was what made them so poor. Often after starting positively, conceding one goal meant the end of all hope and belief from any of the players, and an embarrassing display followed on every occasion.
On Wednesday, the response to going behind was once again poor, with Spurs taking full control of the game. The lacklustre attitude of our players left them strolling around,
Andy Carroll being the prime example. After flicking on the ball and losing position, Carroll's response each time would be to look around waving his arms to anyone and everyone near him in an attempt to shift the blame, rather than fighting to get back into position and win the ball back. Carroll wasn't alone in the first half, the desire from the majority of our players was non-existent and half time came at the perfect time to prevent further embarrassment.
In the second half, it all changed. The players pressed the ball incredibly well, fought for every 50/50 and left everything on the pitch. By the end of the game, Andre Ayew was completely exhausted and truly deserving of his brace. He typified the spirit that is needed for the rest of this season if we are to do well.
The fact that we needed to be humiliated in the first half in order to find that fighting spirit is concerning however. We have to fight from the first minute. We have to fight for the entire game as again demonstrated yesterday at Selhurst Park.
Without that, we are destined to disappoint. Slav has to take a lot of responsibility for not getting the players motivated enough, but the players still need to take it upon themselves to change their mentality.