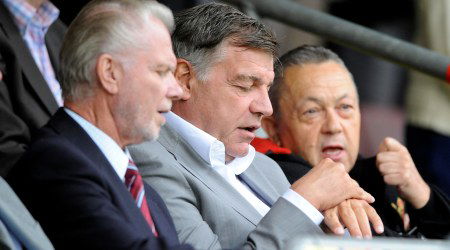 Of all the decisions that were made at the end of last season the most important was that the board were going to take a much closer interest in who came into the Boleyn during the summer transfer market.
The likes of Modibo Maiga and Alou Diarra has sharpened and concentrated minds – David Sullivan and David Gold were not ready to entertain anymore flops.
The public announcements that this was set to happen brought the normal chorus of disapproval in some places with the usuaal murmurs that the board wanted to pick the team and other such nonsense.
What it actually meant was that there would be much closer cooperation between the manager and the owners – no longer would a player be suggested and bought just like that  – there would be greater discussion.
It really was as simple as that!
All the talk of Sam Allardyce's job being undermined was ridiculous – like any other employer in any other walk of life, he became more accountable…nothing wrong with that.
And the outcome has been first class. We have seen some terrific players come through the doors such as Kouyate, Song, Valencia and Sakho and  in total we spent around £31 million.
It's been a success story we should celebrate. OK it's very early in the season but it's clear we have a great squad and for me, with absolutely no axe to grind on behalf of anybody I would say one thing.
The board – as is their total right because it's their money – gave a great lead on the issue, Sam Allardyce concurred, everybody has been working together and we are seeing great benefits as a result.
For now, it's the supporters' job to unite as strongly as we tend to divide when it all goes tits up – now that would be nice wouldn't it?