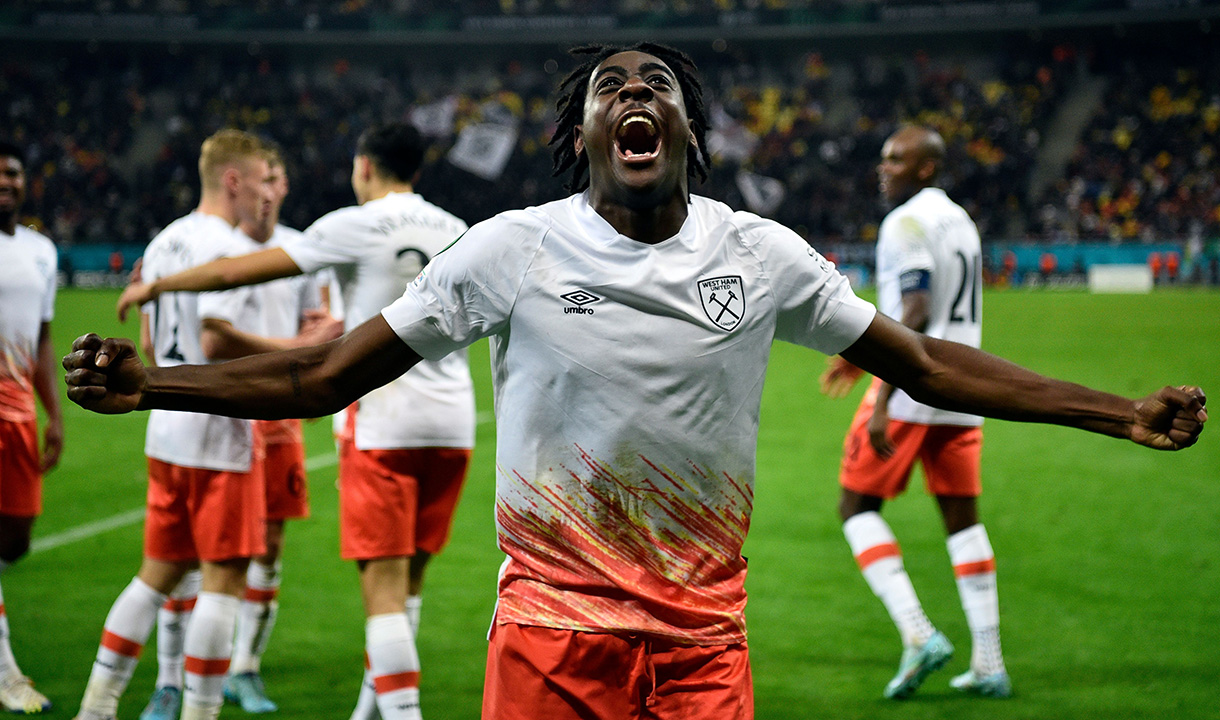 I don't expect Moyes tom play him because the idea if our manager launching academy prospects into first team games is a bit like believing Mount Everest will suddenly become a small hill!!!
But Divin Mubama is as exciting a young striker on admittedly the limited evidence I have seen in recent years – a guy who knows how to get in behind defenders make top passes count and centrally – SCORE GOALS.
He grabbed two more goals and was as impressive as ever in the 4-3 defeat Spurs for the under 18s and of course was denied what would have been a fabulous goal but for a defender's deflection in the Conference game against FCSB last month.
There's a very old sayiong in this game whichj  certainly looks as if it can be applied to this kid – £if they are good enough, they are old enough." He needs to be given a chance bearing in mind the current form of our two front line strikers.
Talking about the comeback win over Spurs he declared: "We are in a really good place right now
. "The atmosphere in this group and around the whole Academy is fantastic right now and that really helps us as players. We are really together as a group, and we all get along really well.
"We managed to get the job done today which was fantastic. We have had some tough matches recently and we have had to come from behind a few times. We had to dig deep again to beat Tottenham, but we managed to do exactly that."
"The main thing for me is to be playing football. Whether I am playing with the U21s or whether I am playing with the U18s. I have standards and I want to meet those standards every time I play. "