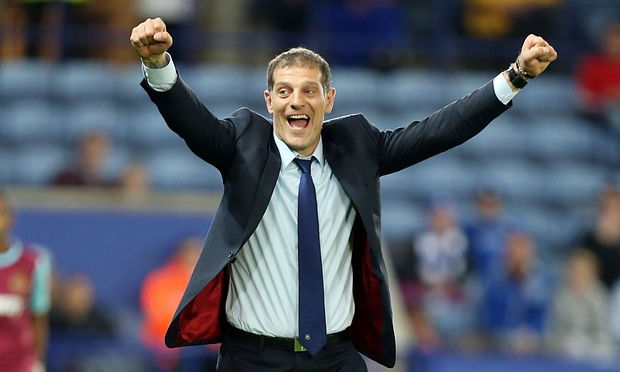 Slaven Bilic is a thrilled man as Joe Hart lands at West Ham after several days of hard negotiating.
And the vast majority of Hammers fans have welcomed the siging across the social networks in what is clearly a big statement of intention from our club.
Bilic told the official website: "I am delighted to welcome Joe to West Ham. It has taken a few days to get everything sorted out but I am very happy now that it is done.
"Once we found out there was a possibility that Joe might be available, everyone agreed that it was a fantastic opportunity for us as a Club.
"He is the England number one, he has great experience but, at 30-years-old, he is still in his prime as a goalkeeper and can be at the top of his game in the next few years.
"Like Pablo Zabaleta, he has a winning mentality, he is hungry, and as a manager you want that to rub off on the rest of the squad and bring out the best in everyone."
"We are very lucky – we now have three very good goalkeepers. When we found out that Joe was definitely going to sign, I spoke to both Adrian and Randy and explained the situation.
"They are both great professionals. Of course, in an ideal world, I would like everyone to be happy but, as a football manager, that is not possible.
"We will always try to do things the right and correct way but, at the end of the day, my job is to do what I think is best for the football club, and that is what I will do.
"I said a few days ago that we wanted to sign players who are going to improve our starting eleven. But that doesn't mean that they walk straight into the team. It means that they improve the level of competition for those places. That competition is crucial."