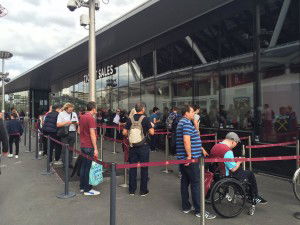 West Ham have finally launched their ticket forwarding scheme which was originally promised at the beginning of the season.
The functionality allows season ticket holders to legally electronically forward their seat onto friends or family without handing over their season ticket access card.
The friend or family member need to registered on West Ham's ticketing website as they will need a client reference number. The forwarding function is now live for the Leicester City game this Saturday.
You can now  also donate your ticket to the West Ham Foundation charity for the first time to allow deprived supporters to benefit if you can't make a game.
A statement on the season ticket benefits section of the new West Ham Season ticket renewal website says: "You can also forward your seat to a friend or fellow supporter to use for a game, or donate it to the West Ham United Foundation meaning some of the most deprived West Ham supporters in the local borough can benefit."