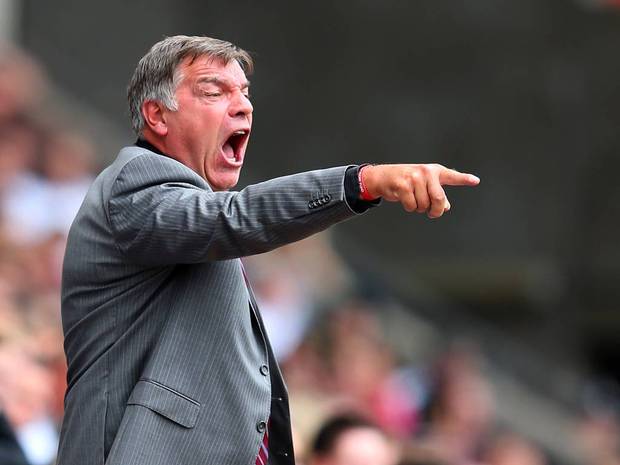 Managers often live in some alternative reality after a defeat or three and Sam Allardyce it seems is no different!
After the Hammers had shot themselves in the foot badly when getting beaten 2-0 on Saturday there was plenty of 'managerial blame game' going on!
He told us that Wayne Rooney had nudged James Tomkins in the build-up to the first goal and Mark Noble had "passed" to the United striker for the second.
Well I think I would expect a central defender of Tonks' size to be a bit stronger than that and to hear Noble's valiant effort to clear being described as a "pass" is a bit iffy in the extreme.
However, that was followed by the usual moans and groans about some decisions and an absolute 'piece de resistance' on our second half performance.
Here's how the manager saw it!!! "We couldn't have done much more in the second half because we had more possession than them, put more crosses in the box than them, created more chances.
"Unfortunately, we didn't create any clear-cut chances, so our cutting edge wasn't quite good enough."
And as one reporter immediately put it: "If that is really what the second-half stats say, then it just shows what a waste of time statistics are."
And I'd like to add that if Mr Allardyce genuinely believes his own analysis then West Ham really are in trouble.
Do I 'get' what he's on about?  A resounding NOOOOO!
Time for a reality check I think Sam!