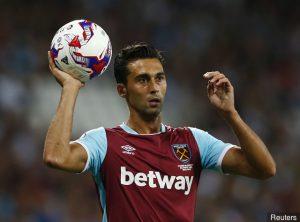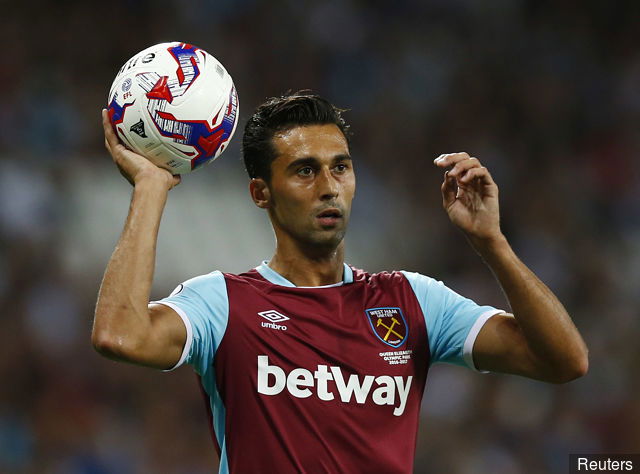 Forgotten man Alvaro Arbeloa who signed a one-year contract with West Ham last summer as a free agent may wonder why he is not in the frame for a game this weekend.
So might the rest of us!
He's believed to be on wages of around £60k a week and will presumably wave goodbye after making three appearances at Premier League level, the last one being on December 3 in the Arsenal humiliation at the LS.
On his arrival he told West Ham TV: "I am really happy to be here in a great club in a great league.I'm really happy to be back in England and, for me, it's a great chance and I'm looking forward to playing with this side."
The club claimed he was injured after the 5-1  defeat but several inside sources claim the manager had a major training ground bust-up with him after he allegedly laughed at the manager and he was briefly sent to train with the youngsters as punishment.
He rarely mentioned in injury updates or in press conferences although he was pictured back in full training at Rush Green in February. A club insider confirmed the player is fit, available for selection and trains daily with the first team at Rush green.
With 436 competitive minutes under his belt this season and £2.14m of wages since he was signed 33 weeks ago, that's £4908 per minute or £535,000 per appearance.
This Saturday we have no Sam Byram or recognised right back for that matter after Sam was sent off for receiving two yellow cards against Sunderland.
Maybe it is time Bilic and Arbeloa kissed and made up should they need to and more importantly it maybe exctly the right time for him to show his Real Madrid experience against Leighton Baines on Saturday.
If we are going to stop him and the likes of Lukaku from scoring he could be key.